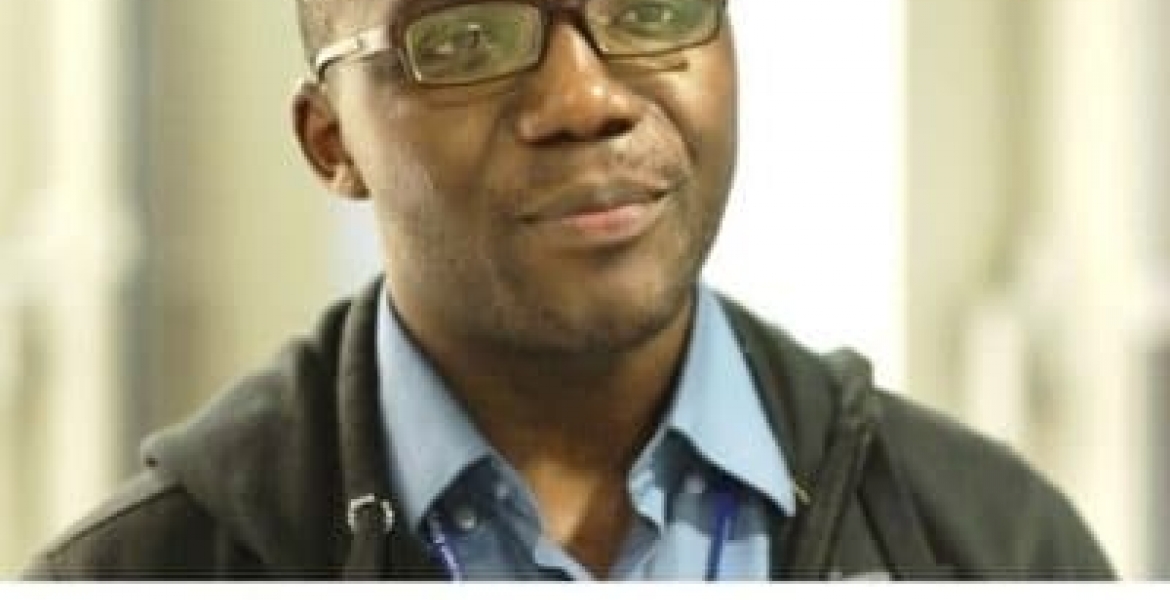 Job Mogire beat all odds to rise from Kerongorori Seventh Day Adventist Mixed Secondary School in Kissi County to become a research scholar at Harvard University's Global Clinical Scholars Research Training Program.
Mogire narrates how he overcame stuttering in his early life days to rise through education, from a little known village high school to join Moi University's School of Medicine.
At the university, his determination made many believe that he studied at Mang'u High school, one of Kenya's top performing school.
"The fact that I had already overcome the intense vernacular accent, largely subdued the stutter, and performed well in class all contributed to create this impression, " He said.
Despite its 11-year history, no student from Kerongorori had made it to the university. When he enrolled at the school in 1998, the school had no library or laboratory, only a couple of classrooms had cemented floors; the rest were raw earth.
The school relied on Form Four leavers as teachers, only a few teachers had received training.
"It always used to make me wonder. For example, I would be seated in class telling myself, "Job, you have to get an A here to qualify for medical school," yet the subject teachers had not managed even a B grade in the subjects they were teaching me. Most of the teachers were untrained and not highly motivated," he narrates.
Mogire explains the language barrier he had to battle with at as a University fresher, and the toil he went through to polish his spoken speech.
"For the environment I came from, I was an amazing speaker of English but in this class, my language was laughable. I accepted my challenge, continued reading out loud, and started listening religiously to BBC radio, every day. Of course, I also copied some impressive speakers in medical school. By my third year of medical school, my language had been revolutionised and my pronunciation undergone a complete transformation. Now, it's almost impossible to identify me with any tribe based on my pronunciation,".
He did not join Kerongori by choice, having performed brilliantly in KCPE exams, his parents inability to pay fees in a decent school left him with no alternative.
"It was not an easy transition for me because I had fantasised about joining a big school for a long time. As a result, when it became clear that I would not make it despite having received the admission letter, I was hurt. By the time I reported at Kerongorori, I was still in pain and denial of losing the opportunity to join one of the best schools in the country. By then, I had knocked on every door I thought of to seek financial help, all to no avail,".
He says her mother was a key pillar and a source of motivation, a reason why he kept pushing despite the challenges.
"Remember who you are, a son of God with unlimited possibilities." Her words spur me on to this day, Mogire says.
"I am glad I didn't give up. Right from Form One, I became my own teacher in most subjects. I really had no option. To qualify for medical school, I had to score straight A's in all subjects, even in Chemistry and Biology despite the lack of a laboratory in my school. It would have been easy to blame the school for lack of facilities, or my parents for their poverty, or the government for lack of bursaries for poor but bright students."
Joining Harvard was one of his dreams, and indeed, he achieved it and far beyond his expectations.
"My dream had always been to experience life at Harvard University. I knew I would love to study there, but I never knew it would come so soon! Not only am I now formally affiliated to Harvard University as a research scholar; I have also had the opportunity to study in, visit, and tour other amazing institutions such as University of California-San Francisco, University of Bergen (Norway), University of Ghent (Belgium), University of Vienna (Austria), University of Montpellier (France), University of Cape Town (South Africa), Brown University (USA), University of Tromso (Norway) and Queen Margaret University (UK), among numerous others. I have also been blessed to travel to almost all continents of the world, " he says.
He attributes this achievement to persistence, family among others.
"All this is thanks to my persistence, my family, the teachers who believed in me, the amazing friends I have made along the way, the mentors who have held my hand, the patients and clients I serve as a doctor and coach, and many other people who believed in me. Above all, God has led my path and preserved my life,".