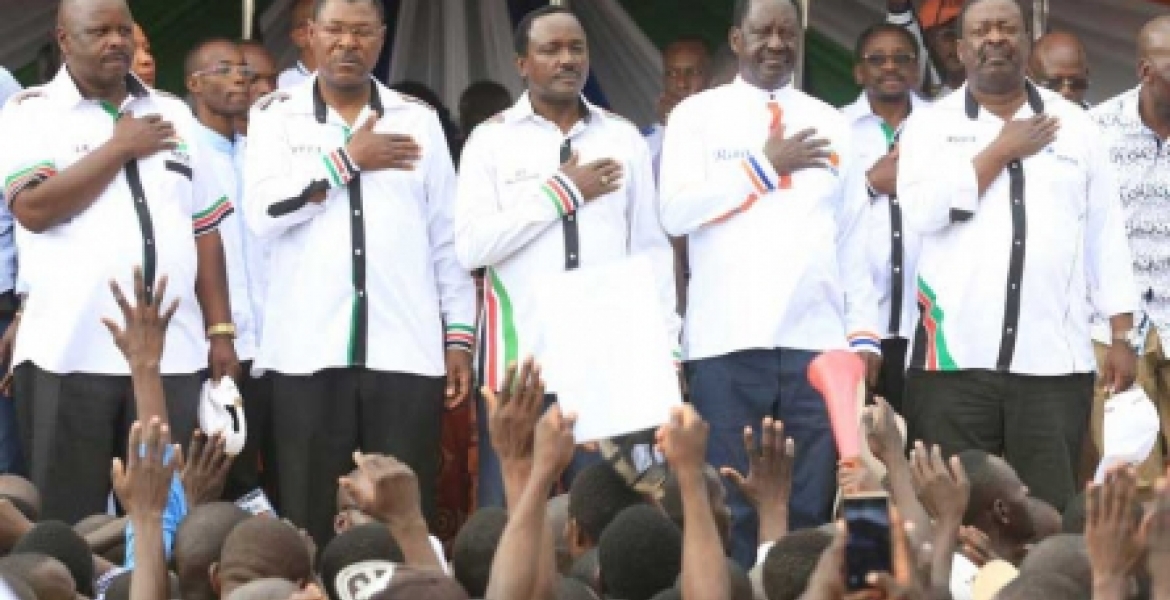 Two people have reportedly vanished with millions of shillings raised by some Kenyans living in the Diaspora for opposition National Super Alliance (NASA).
The cash was allegedly raised by a group of Kenyans residing in Minnesota, USA and was meant to bolster former Prime Minister Raila Odinga's campaigns as he gives his fourth shot at the Presidency.
The diaspora community through the GoFundMe online platform contributed millions of cash for the opposition coalition, but two individuals trusted to deliver the cash to NASA in Kenya have since disappeared.
NASA Diaspora United Chairperson Omweri Kebwato said that efforts to trace the two (names withheld for legal reasons) has been futile.
The two left US for Kenya last month to deliver the money for Raila Odinga presidential campaigns, but despite Omweri traveling to Kenya to trace them, their whereabouts is still unknown. They did not deliver the money.
"I contacted Orange House (ODM headquarters in Nairobi) to verify whether the party had received our contributions but I was surprised to learn that the money has never reached there," Omweri said.
One of the men is said to be a one-time parliamentary candidate in Kisii County, while the other hails from Luo-Nyanza.
Omweri said that a diaspora team living in America teamed up and agreed to raise the funds to bolster Raila Odinga and NASA campaigns and help "adopt- a polling-station" plan, a strategy NASA is planning to use in guarding its votes from being 'stolen'.
"Our intentions were good but it appears others sometimes have sinister motives," he said.