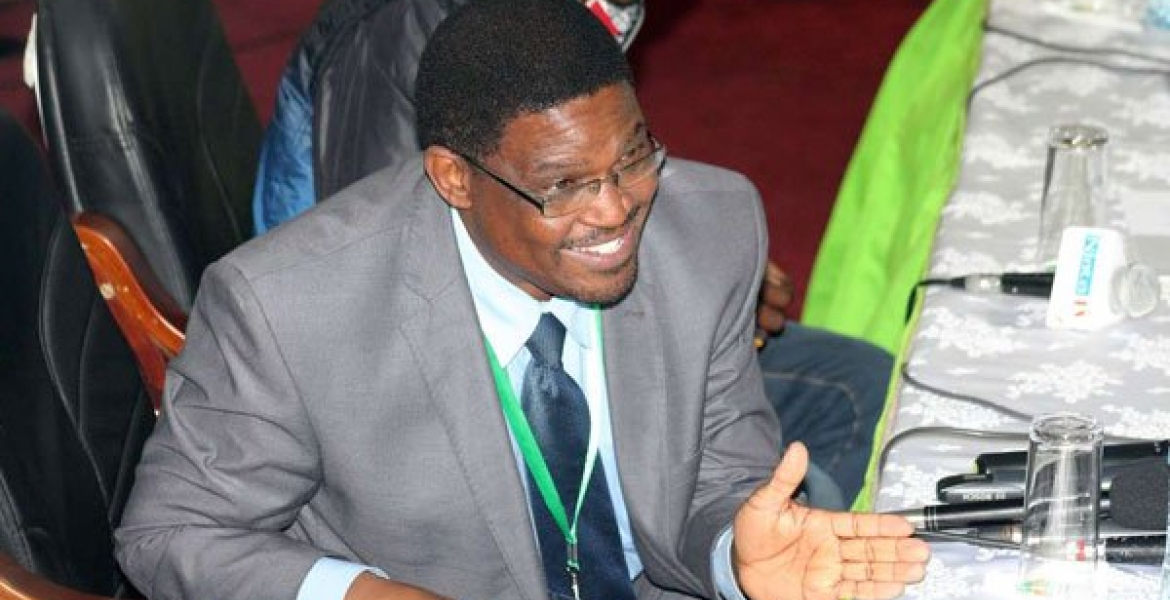 Former US-based Kenyan Presidential candidate Japheth Kaluyu has come out to defend himself against claims by some of his former classmates, who accused him of being an opportunist using his American drawl to cast an image of sophistication and class while his extended family languishes in poverty.
The aspirant said that while some viewed his pursuit for the country's top seat as a strategic plan to divide voters from the Kamba community, the descriptions misrepresent who he is. He prefers to be referred to as a village boy who circumvented poverty to take himself to the US and is returning to his country to seek the presidency. He said his bid for Presidency is more than his American accent.
"Most people do not know what I am all about. I do not blame them because I have been away for a long time," says Kaluyu.
Born of a businessman (father) and a teacher (mother) on October 20 1966 in Kakuuni village, Kaluyu worked as a banker to save cash to travel to New Jersey, US in 1993 in pursuit of greener pastures.
While in the US, he enrolled for a Bachelor of Finance and Economics degree at Ramapo College and later pursued a Masters on the same at New Jersey Institute of Technology. He also holds a PhD in Urban Health Policy from University of Medicine and Dentistry of New Jersey.
The desire to become Kenya's CEO struck him five years ago while on a visit to Kenya, after realizing how the youth suffered from unemployment. He would then assemble 21 student leaders drawn from different universities in Kenya for an address on how to go about unemployment in Kenya three years later.
"The more I talked to them the more they told me that my kind of brain cannot be wasted and that I should be part of leadership here," he says.
Kaluyu plans to employ 'Six-point Plan' to win over voters. This includes investing in the diaspora, cutting taxes and ending corruption
"Kenyans need to start on a clean slate," he says adding that allegations that his campaign had an impractical approach are false. "I have been campaigning, walking around slums and holding meetings with voters," he said.
"If I start holding the kind of rallies Uhuru Kenyatta and Raila Odinga are having, I would die," he continued.