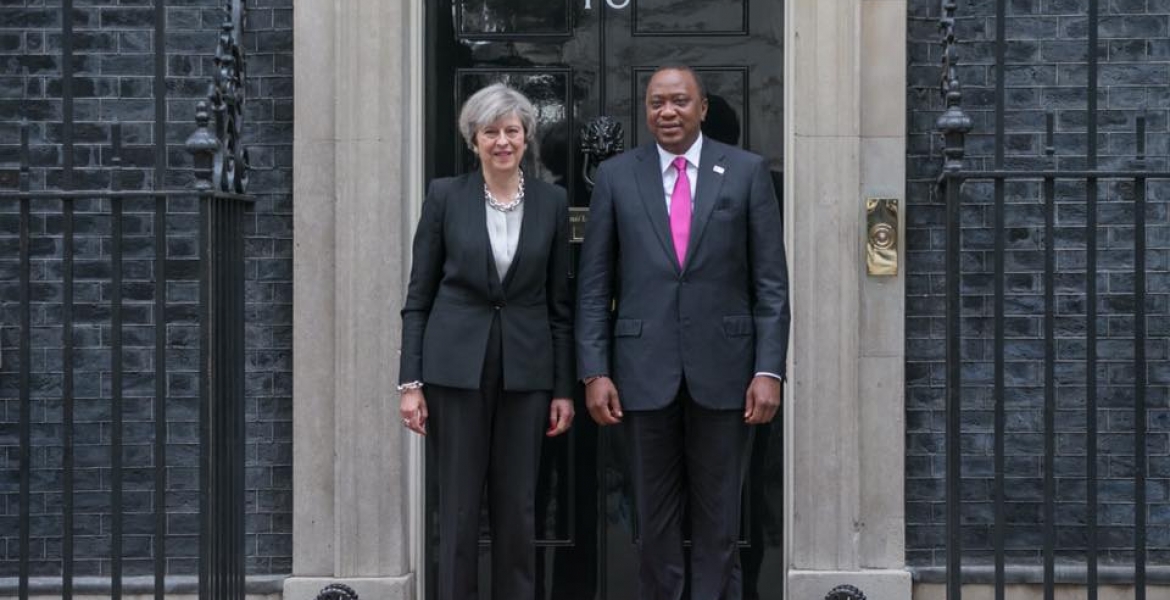 President Uhuru Kenyatta, who is currently in the United Kingdom attending the London Somalia Conference, will not meet with the Kenyan Diaspora community in the UK due to scheduling conflict. This was communicated to the Diaspora by the Kenyan High Commission in London.
"His Excellency the President was looking forward to meeting with the Kenyan diaspora community during the visit, like it was in 2013, on the sidelines of the conference. We, however, regret to inform you that the time which had been allocated has been taken up by another unforeseen session of the Somalia Conference and related side events," reads a statement on the High Commission's website.
The High Commission says efforts are being made to have the Head of State meet with about 20 representatives of the Diaspora community.
"We are working on this using registered diaspora associations and other avenues. We do, however, acknowledge that this provision is not exhaustive and has the inherent challenge of selection of representatives acceptable to the entire diaspora community notwithstanding the criteria used. We welcome suggestions and also sincerely thank you for your understanding and patriotism."
President Kenyatta on Thursday met with UK Prime Minister Theresa May at her 10 Downing Street office in London. The president assured her that Kenya is fully committed to free, fair and peaceful elections, scheduled for August 8th.
"We have independent institutions such as the judiciary and the electoral body. We have free media… We are looking forward to a peaceful process. Business should not be impacted by the process. You should keep your money and faith in our country," President Kenyatta told the PM.
The president also attended the London Somalia Conference, chaired by Theresa May. He lobbied for an upsurge in AMISOM troops in Somalia to liberate areas still under the control of Al-Shabaab. He also "sought support for the implementation of the Somalia National Development Plan to enable the people of Somalia, including refugees, to go back home and participate in the reconstruction of their country."