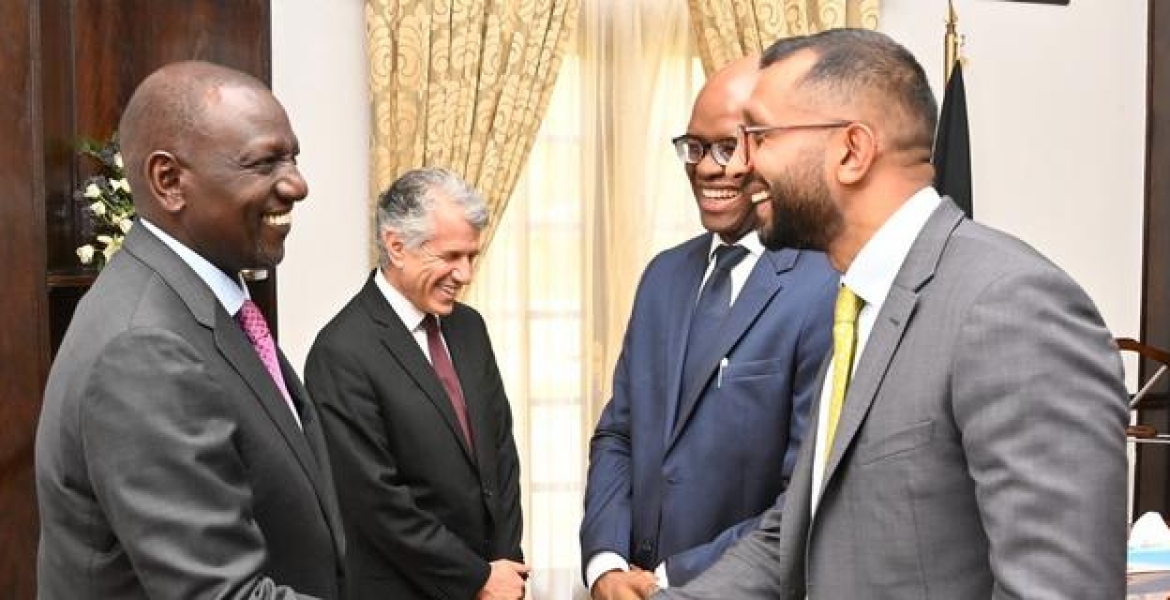 American multinational financial services company JPMorgan Chase will set up a regional office in Nairobi.
This was announced by President Ruto after holding talks with Daniel Zelikow, the Vice-chairman and Global Head of JPMorgan Public Sector Group, at State House, Nairobi, on Tuesday.
Ruto said JPMorgan's move to set up the office in Nairobi was a vote for Kenya's emerging success in the global marketplace and a sign of confidence in the country's economy.
During the meeting, Ruto and Zelikow discussed how to revise development financing to be more responsive to climate change.
"We welcome the firm's expertise in environmental risks that will help Kenya to sustainably confront the climate change crisis," Ruto said.
Headquartered in New York City and incorporated in Delaware, JPMorgan is the largest bank in the United States and the world's largest bank by market capitalization.
The company provides answers to businesses, governments, and organizations in more than 100 countries.
It was founded over 150 years ago and is named after American financier and investment banker John Pierpont Morgan Sr., who dominated corporate finance on Wall Street during the Gilded Era.
JPMorgan first revealed its intention to enter the Kenyan market in 2018 but the plan to establish a regional office in Nairobi has taken years due to market conditions and legal obstacles.