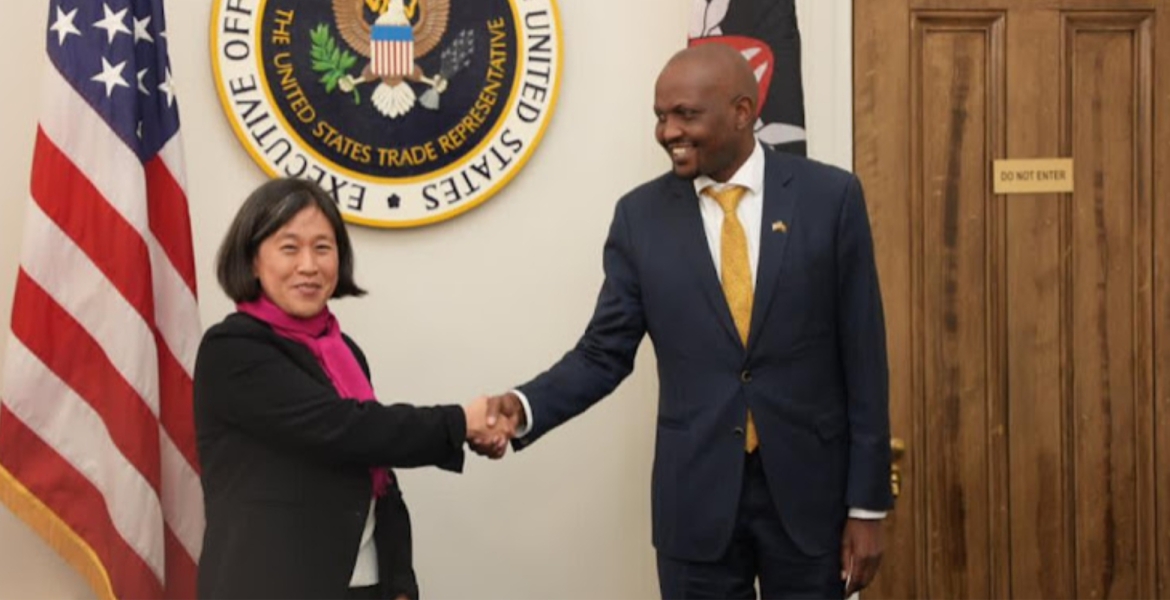 Trade representatives from Kenya and the US are set to hold an in-person first round of conceptual discussions under the Strategic Trade and Investment Partnership (STIP) in Washington, DC, from February 6th to 10th.
The US delegation will be led by Assistant Trade Representative Connie Hamilton and will include representatives from several other government agencies, the Office of the US Trade Representative said in a press release.
The two nations launched the Strategic Trade and Investment Partnership (STIP) in July last year to replace an agreement former President Donald Trump's administration had inked with Kenya.
Under the STIP, Kenya and the US agreed to start work to develop a roadmap for engagement in 10 key areas including agriculture, anti-corruption, digital economy, environment, climate change, transparency, good regulatory practices, MSMEs, workers' rights, and youth and women participation.
The two countries had commenced talks in July 2020, with a view to drafting a comprehensive agreement that would act as a model for similar trade pacts between the US and other African countries.
Kenya is keen to ink a trade deal with the US ahead of the expiry of the Africa Growth and Opportunity Act (Agoa) in 2025. AGOA gives Kenya and 40 other sub-Saharan African countries duty-free access to the US market for over 6,000 products.
Kenya's exports to the US grew by 47 percent to Sh38.8 billion in the first half of 2022, surpassing Uganda to become the largest market for Kenyan goods.
The country exported Sh59.6 billion worth of goods to the US in 2021, mainly apparel, macadamia nuts, coffee, tea and titanium ores, according to the Congressional Research Service. On the flip side, the US exported goods valued at Sh84 billion in the year, with aircraft, plastics, machinery and wheat among the biggest categories.