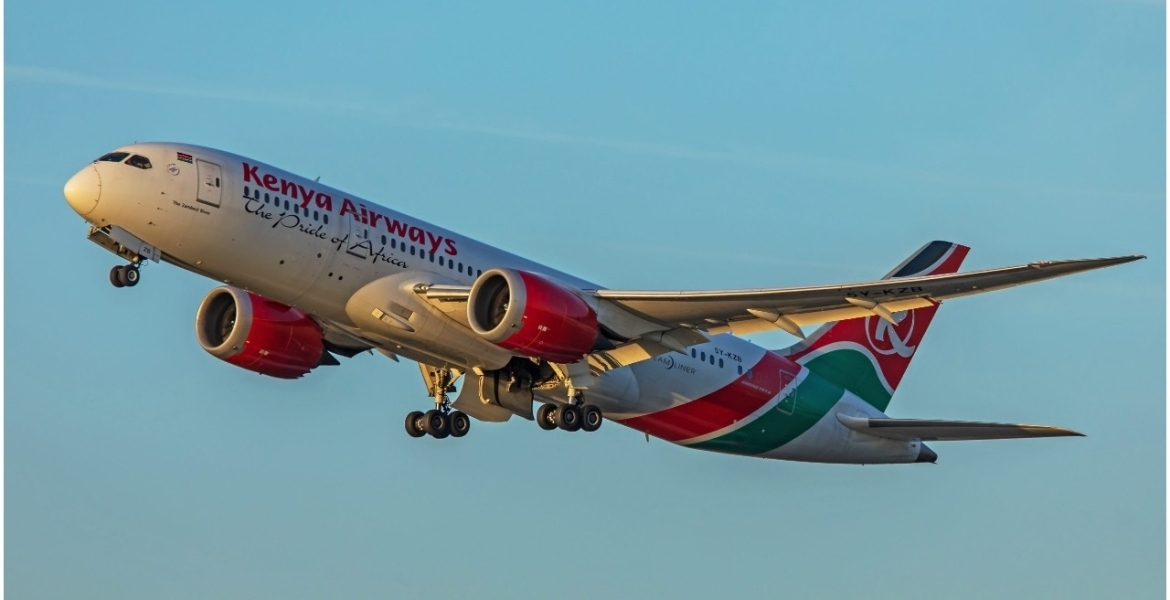 Kenya Airways (KQ) has announced that its net earnings for the year ending December 31st, 2022, will decline by at least 25 percent.
In a profit warning notice to stakeholders, the KQ board said the drop was occasioned by forex losses but expressed confidence that it is a one-off loss.
KQ board Chairman Michael Joseph said the announcement was based on a financial analysis of the loss-making airline.
"The Board wishes to bring to the attention of the public that the earnings for the current financial year are expected to be lower by at least 25 percent," Joseph said.
"Although the company's performance would reflect an improved revenue position in the year, the net earnings would be constrained by forex losses which have been occasioned by the novation of the guaranteed USD loans as part of the ongoing financial restructuring programme," he added.
The profit warning comes amid plans by the government to terminate financial injections to Kenya Airways by the end of December 2023.
"To support the aviation industry, the government will develop a turnaround strategy for Kenya Airways. A critical plank of this strategy will be a financing plan that does not depend on operational support from the exchequer beyond December 2023," the Treasury said in a brief note in the draft 2023 Budget Policy Statement.
The cash-strapped airline is set to receive a Sh34.9 billion bail-out in the financial year ending June 2022 to aid its restructuring process.
Last month, President Ruto met officials of Delta Air Lines during his visit to the United States, where he launched a bid to sell a controlling stake in Kenya Airways.
"I'm willing to sell the whole of Kenya Airways Plc. I'm not in the business of running an airline that just has a Kenyan flag, that's not my business," Ruto told Bloomberg on the sidelines of the US-Africa Leaders' Summit hosted by President Biden in Washington, DC.
"Discussions with Delta are at a preliminary stage. The government is looking for partnerships that will make Kenya Airways a profitable entity whatever that means, in whatever configuration, whatever form it takes," he added.
KQ narrowed its half-year loss to Sh9.88 billion ($82.33 million) in the six months ending June 2022 from Sh11.48 billion ($95.66 million) in the same period in 2021.