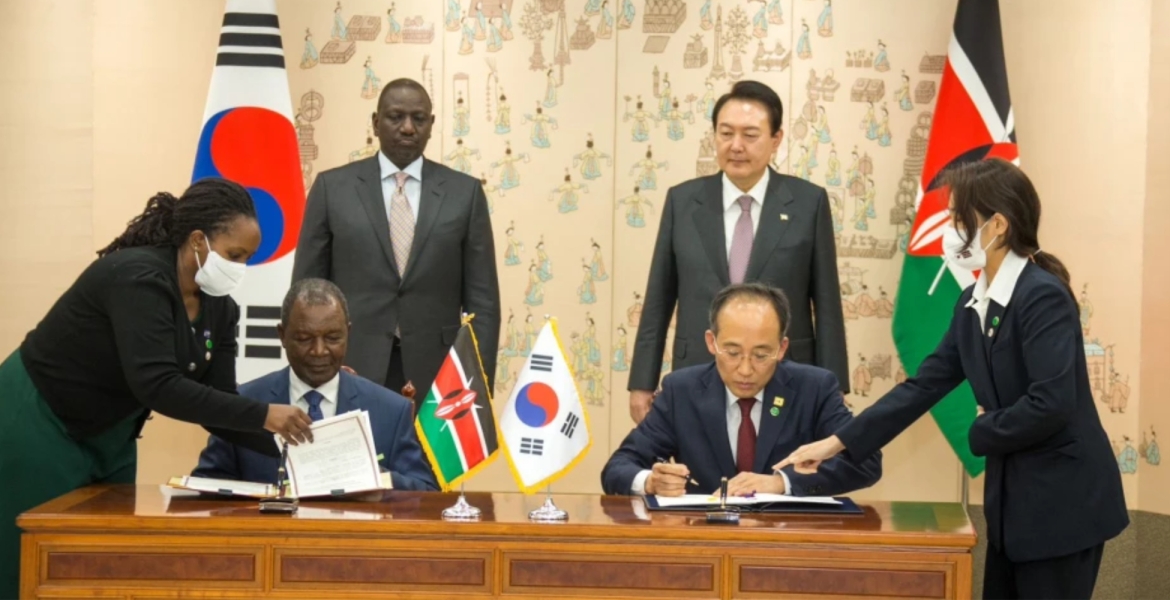 Kenya has secured Sh120 billion from South Korea to fund various development projects including the Sagana Industrial Park as well as the Dongo Kundu and Naivasha special economic zones.
The funds will also go towards health, ICT and agriculture programs, technical training and vocational education, affordable housing, energy, infrastructure, and urban transport.
President Ruto, who is on a three-day official visit to South Korea, appreciated the support under the economic cooperation development framework, saying the agreement will stimulate Kenya's rapid economic development plan through manufacturing, agro-processing and value addition. 
In addition, Kenya and South Korea agreed to work together in developing manufacturing plants in the Konza Technopolis, an export promotion zone dedicated to pharmaceutical manufacturing, vaccine production and value addition in agriculture.
 "We will implement strategies that increase farm productivity and seek your government's support for agricultural mechanization as well as cooperation in research and technological innovation," Ruto said at Yongsan President's Office in Seoul where he held talks with his South Korean counterpart Yoon Suk Yeol.
The two presidents also agreed to partner in green energy, security and the development of the Nairobi Intelligent Transport System and Bus Rapid Transit network to decongest the city.
Ruto also pledged to support South Korea in setting up a cultural centre in Kenya to promote the Korean language and enhance ties between the people of the two countries. 
"The cultural centre will contribute to the training of Kenyans identified for deployment under the Employment Permit System in Korea," he added.