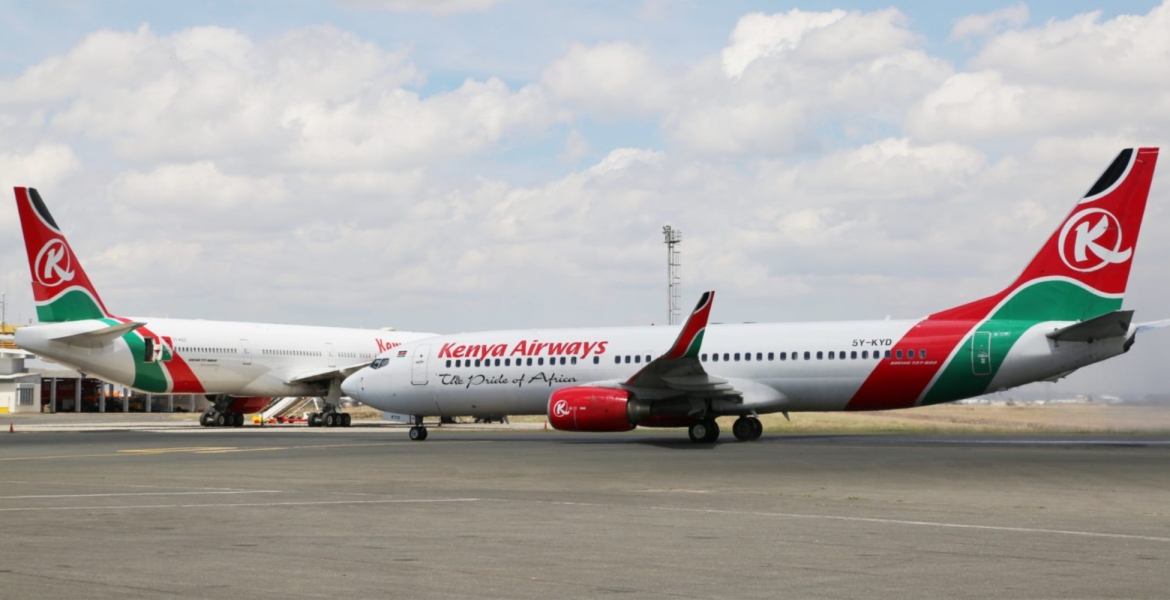 The Employment and Labor Relations Court has directed Kenya Airways (KQ) pilots to call off their industrial action and return to work on Wednesday at 6 a.m.
In a ruling on Tuesday, Justice Anna Mwaure also ordered the Kenya Airways management to allow the pilots to perform their duties without harassment, intimidation or prosecution and not take any disciplinary action pending the determination of the matter. 
The matter will be mentioned on November 21st to confirm compliance.
The judge also asked both parties in the case, the Kenya Airline Pilots Association (KALPA) and KQ management, to refrain from prosecuting the matter in public.
The court had earlier in the day ordered Kenya Airways and the pilots' umbrella body to hold talks and come up with a way forward on their stalemate.
Justice Mwaure directed the two parties to present a written consent in court by 2:30 p.m. after she rejected KALPA'S request to be granted seven days to solve the issue, citing the huge losses that the airline will make.
The court had summoned 11 KALPA officials after refusing to call off the pilots' strike that entered its fourth day on Tuesday. The judge said jailing the officials for contempt of court would not provide a solution to the stalemate, an option she said she would not prefer.
"I order them to talk and see whether we can have, even if it is a partial agreement for the time being and I want a consent or some form of a report even if it is not a consent to be returned to me at 2:30 pm today," Justice Mwaure said.
Kenya Airways filed an application for contempt seeking to commit KALPA officials to civil jail for defying an October 31st court order stopping the industrial strike by the airline's pilots.
KQ pilots under KALPA commenced an industrial strike on Saturday morning after failing to resolve a dispute over their pensions contributions and settlement of deferred pay, among other grievances.