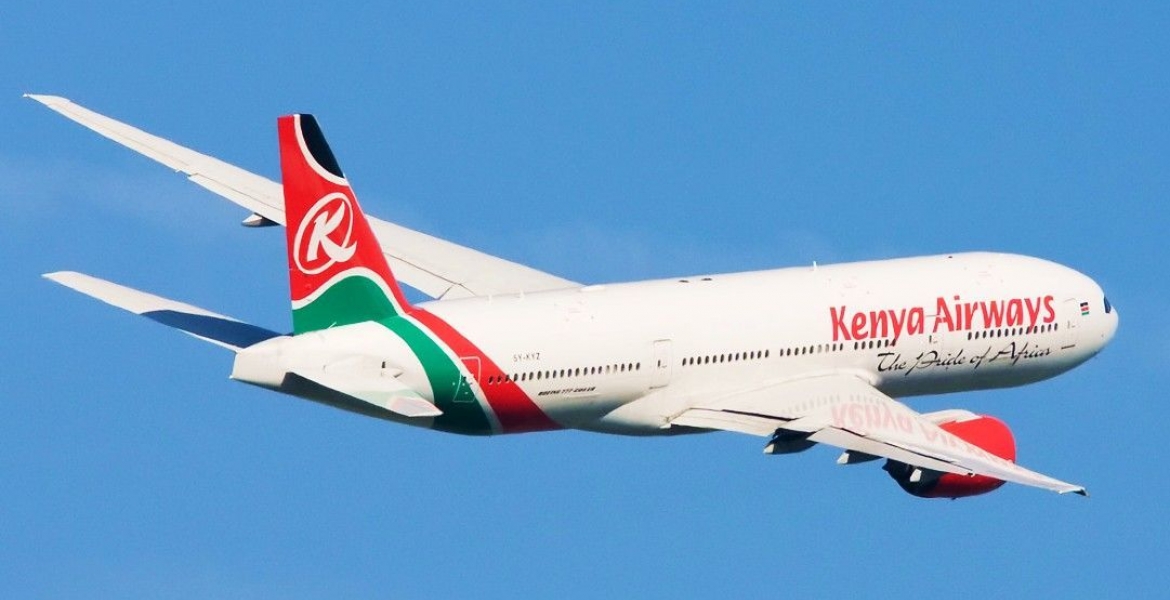 Cash-strapped Kenya Airways (KQ) is set to axe 182 pilots and over 400 cabin crew members.
The airline has already served redundancy letters to 22 pilots and 160 more are on their way out together with at least 400 cabin attendants, according to The Star.
The affected employees' exit package includes salary and all applicable allowances up to June 24th, 2020, a one month's salary in lieu of notice and accrued leave days as of June 24th.
Before they are paid their finals dues, they will be required to return the company properties in their possession, undergo an exit medical check-up with the KQ clinic, and sign all necessary discharges.
"I regret to advise you of management's decision to terminate your appointment by giving you one-month notice with effect from June 24, 2020," a copy of the letters sent to the pilots, signed by Chief Human Resources Officer Evelyne Munyoki, reads in part.
KQ last week announced it will be laying off hundreds of employees in a rightsizing exercise aimed at addressing the negative impact of the Covid-19 pandemic on its business.
KQ CEO Allan Kilavuka in a memo said the move was informed by the airline's dwindling revenues in the wake of the Covid-19 pandemic, which led to the suspension of all domestic and international passenger flights.
"A decision has been reached to carry out an organization-wide rightsizing exercise which will result in a reduction of our network, our assets, and our staff."
"Effectively, we have commenced a phased staff rationalization process, which we expect to conclude by September 30th, 2020," Kilavuka's memo stated.
"With the suppressed demand for air transport, a large part of our fleet will remain grounded. We will also operate a reduced network when we resume our services as we anticipate that it will take some time before the industry starts to rebound."
Kilavuka said the airline has lost an estimated Sh10 billion due to the Covid-19 crisis and this could rise to Sh50 billion by the end of this year.
In March, KQ grounded almost all its operations save for cargo and government-approved repatriation flights following a ban on international travel.