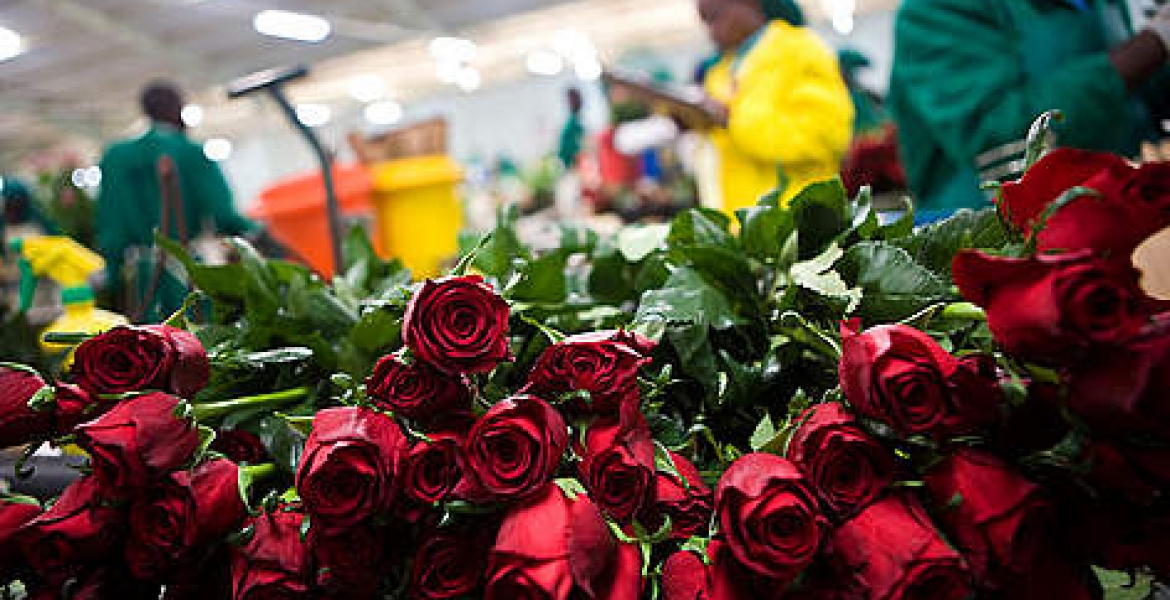 The United Kingdom has elbowed the Netherlands and the US to become the third-largest buyer of Kenyan goods.
The latest data by the Kenya National Bureau of Statistics (KNBS) shows that Kenya earned Sh13.29 billion from exports to the UK in the first quarter of the year, representing a 12.22 percent growth compared to the same period last year.
As a result, the UK moved from position five to third on Kenya's top global buyers' list thanks to increased sales of cut flowers.
The Netherlands, which previously held the second spot, slipped to fourth after orders for Kenya's cut flowers dwindled by 9.08 percent to Sh13.15 billion.
"We now have better freight into the UK than the Netherlands. Even when we were in the heat of Covid shocks about two months ago, the UK remained open," Kenya Flower Council CEO Clement Tulezi told Business Daily.
"That's why you saw we had an initiative called Flowers of Hope into the UK and not the Netherlands, which had logistical challenges."
Neighboring Uganda retained its position as Kenya's largest market, buying goods worth Sh18.88 billion (15.6 percent growth) in the period under review.
In the second position is Pakistan, which mainly imports Kenyan tea with data indicating that the Asian country purchased tea worth Sh13.47 billion, a 3.16 percent surge compared to a similar period in 2019.
The United Arab Emirates (UAE) took the fourth spot after its imports from Kenya grew the fastest at 24.02 percent to Sh12.88 billion, largely due to increased orders for tea.
The US, which largely orders textiles and apparel under the African Growth and Opportunity Act (Agoa), bought goods valued at Sh12.16 billion, a decline by 0.41 percent drop from Sh12.21 billion last year.