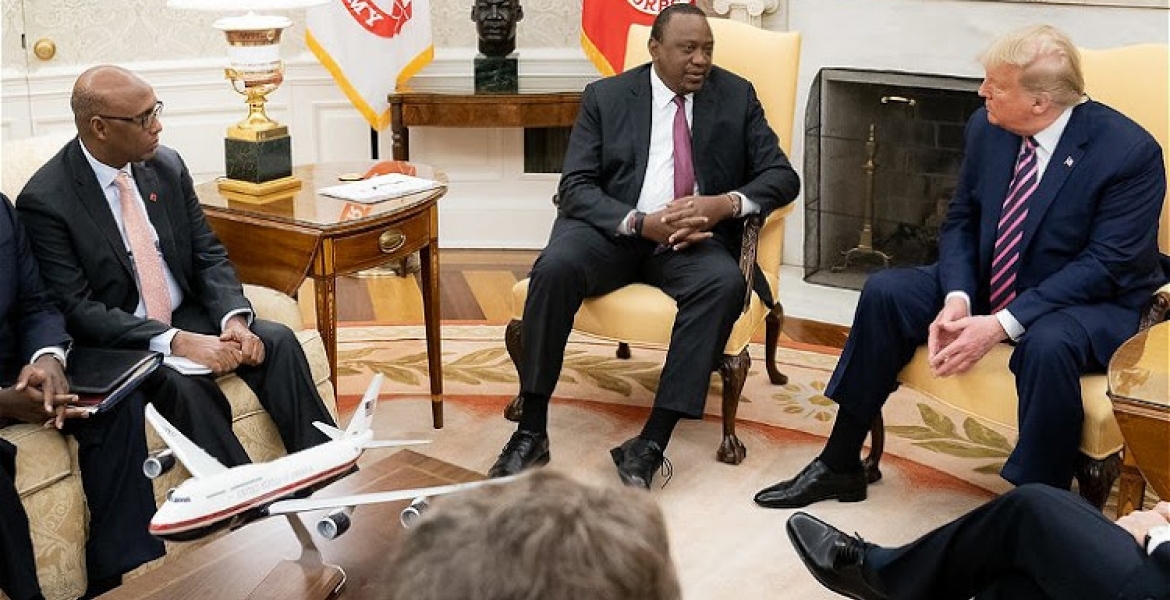 The start of talks on a free trade agreement between Kenya and the United States is inching closer after President Trump sent a notification to the Congress regarding the matter.
Trump revealed the intention to open negotiations with Kenya in a letter sent to Speaker Nancy Pelosi, House Minority Leader Kevin McCarthy and Senate Minority Leader Charles Shumer by Trade Representative Robert Lighthizer.
"Under President Trump's leadership, we look forward to negotiating and concluding a comprehensive, high-standard agreement with Kenya that can serve as a model for additional trade agreements across Africa," Lighthizer's letter reads.
It adds: "Kenya is an important regional leader, a strategic partner of the United States and a commercial hub that can provide substantial opportunities for US trade and investment."
The US trade representative's office is now expected to publish a notice in the Federal Register inviting the public to make submissions on the direction, focus, and content of the trade negotiations within the next 30 days.
The office is also required to publish the objectives of the trade agreement a month before actual negotiations commence.
Currently, trade between Kenya and the US stands at about $1 billion a year with over 70 percent of Kenya's export into the American market in 2018, worth $466 million, entering under AGOA.
Last month, the Kenyan cabinet approved the commencement of talks with the US for the trade pact. In a statement, State House said the agreement would help Kenyan goods to have smooth access to the expansive US market especially as the African Growth Opportunity Act (AGOA) comes to an end.
AGOA, which gives nearly 40 sub-Saharan African countries duty-free access to the US for over 6,000 products, expires in 2025.