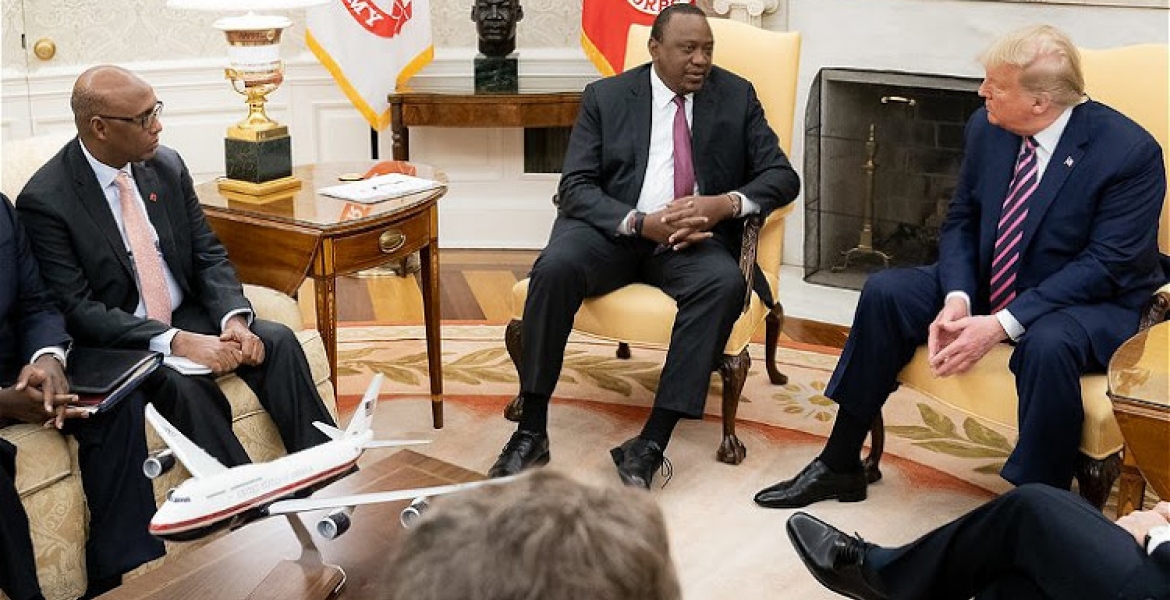 Kenyan companies have thrown their weight behind the proposed free trade agreement between Kenya and the United States.
Through their lobby, Kenya Private Sector Alliance (Kepsa), the Kenyan companies said the agreement between Nairobi and Washington would open more export and import opportunities for them and their US counterparts.
At a meeting with their US counterparts, Kepsa dismissed fears that such an agreement would open the floodgates for cheaply-produced US goods, thus killing their businesses.
Kepsa CEO Carole Kariuki urged Kenyan officials to expedite negotiations with the US and sign the trade deal.
"Kenya should draw lessons from Morocco on the challenges and opportunities that are emerging with the free trade agreement between them and the US in order to learn and eventually do better," said Kariuki.
During a meeting at the White House on February 6th, 2020, President Uhuru and Trump agreed to initiate negotiations on the free trade agreement.
"Kenya is a recognized leader across the continent, an important strategic partner of the United States, and there is enormous potential for us to deepen our economic and commercial ties," said the US Trade Representative Robert Lighthizer. 
"Under President Trump's leadership, we look forward to negotiating and concluding a comprehensive, high-standard agreement with Kenya that can serve as a model for additional agreements across Africa."
Trump and Kenyatta acknowledged that a new trade pact would help increase trade and investment volumes between Kenya and the US. Currently, trade between Kenya and the US stands at about $1 billion a year with more than 70 percent of Kenya's export into the American market in 2018, worth $466 million, entering under AGOA.
Kenyan cabinet last approved the commencement of talks with the US for the trade pact. In a statement, State House said the agreement would help Kenyan goods to have smooth access to the expansive US market especially as the African Growth Opportunity Act (AGOA) comes to an end.
AGOA, which gives nearly 40 sub-Saharan African countries duty-free access to the US for over 6,000 products, expires in 2025.