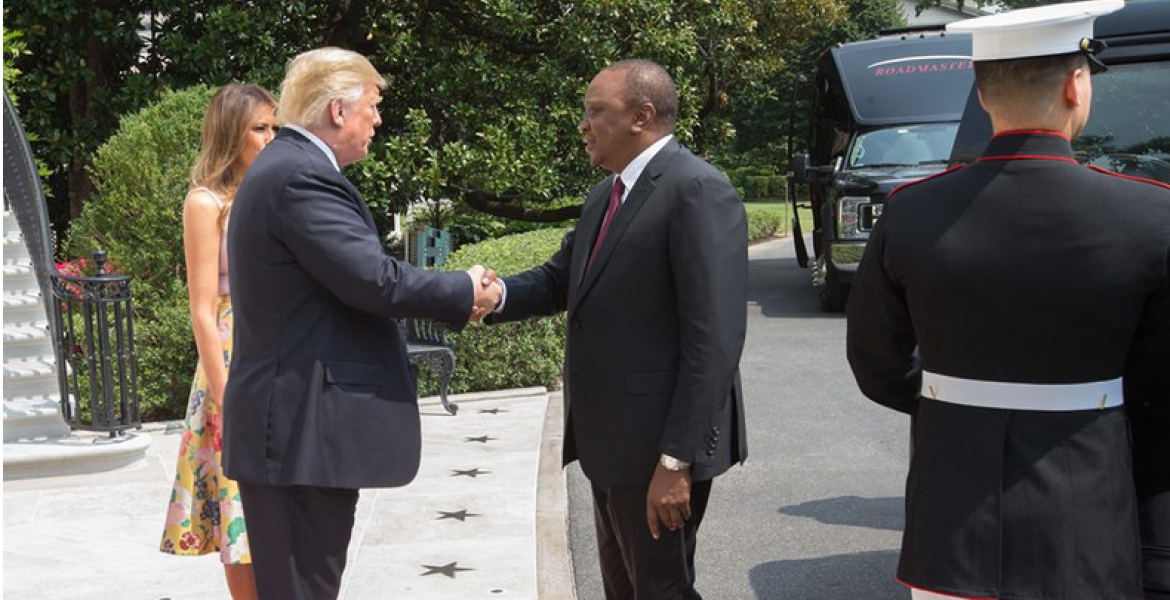 US President Donald Trump will on Thursday host Kenyan President Kenyatta at the White House in Washington, DC.
The two leaders will advance the discussions that begun when Kenyatta last visited the White House in August 2018, according to a statement released by the White House Press Secretary Stephanie Grisham.
"President Donald J. Trump will welcome President Uhuru Kenyatta of the Republic of Kenya back to the White House."
"Since President Kenyatta's August 2018 visit, when the two leaders established the United States-Kenya Bilateral Strategic Dialogue, we have expanded our partnership across many areas. President Trump looks forward to building on this momentum and discussing new opportunities to advance cooperation and trade," the statement read.
Kenyatta traveled to the US early this week to attend the country's 68th National Prayer Breakfast at the invitation of the US Congress. Kenyatta was invited alongside ODM leader Raila Odinga to speak about their March 2018 handshake.
Uhuru and Trump are expected to announce the commencement of negotiations on a free-trade agreement between the two nations, according to media reports. This will be America's first such deal with a sub-Saharan nation.
Last week, Kenya cabinet approved the commencement of talks with the US for a trade deal. In a statement, State House said the agreement would help Kenyan goods to have smooth access to the expansive US market especially as the African Growth Opportunity Act (AGOA) comes to an end.
AGOA, which gives nearly 40 sub-Saharan African countries duty-free access to the US for over 6,000 products, expires in 2025.
The Trump administration reportedly wants to use the free trade agreement with Kenya as a model for future trade pacts with African countries.