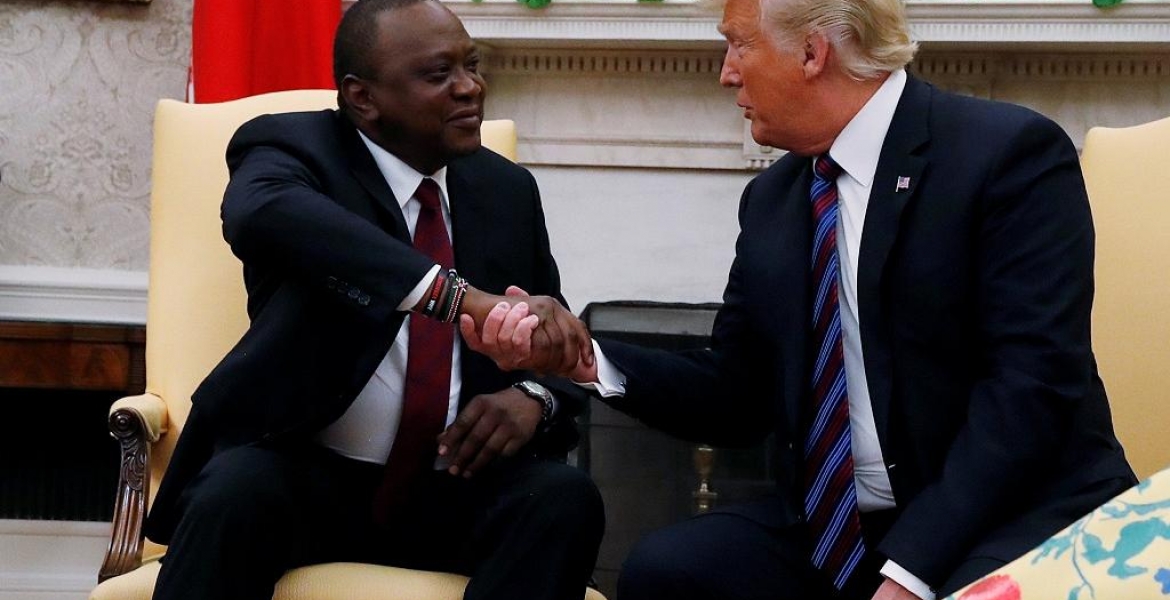 Officials from Kenya are early next month set to meet with their United States counterparts to negotiate on a Free Trade Agreement (FTA) between the two nations.
Kenya, alongside Morocco, is set to be the first country in sub-Saharan Africa to benefit from a free trade agreement with the US, according to a report by Bloomberg.
A Free Trade Agreement is a pact between two or more nations to reduce barriers to imports and exports. Under a free trade policy, goods and services can be bought and sold across international borders with little or no government tariffs, quotas, subsidies, or prohibitions to inhibit their exchange.
 
"We hope that it would improve our trade relations with the US and increase job opportunities for Kenyans and increase travel between the two countries for more tourism and impact other sectors of the economy," Foreign Affairs PS Ambassador Kamau Macharia told a local news outlet.
Bloomberg reported that the Free Trade Agreement would be the Trump administration's model for future deals with other Sub-Saharan Africa nations.