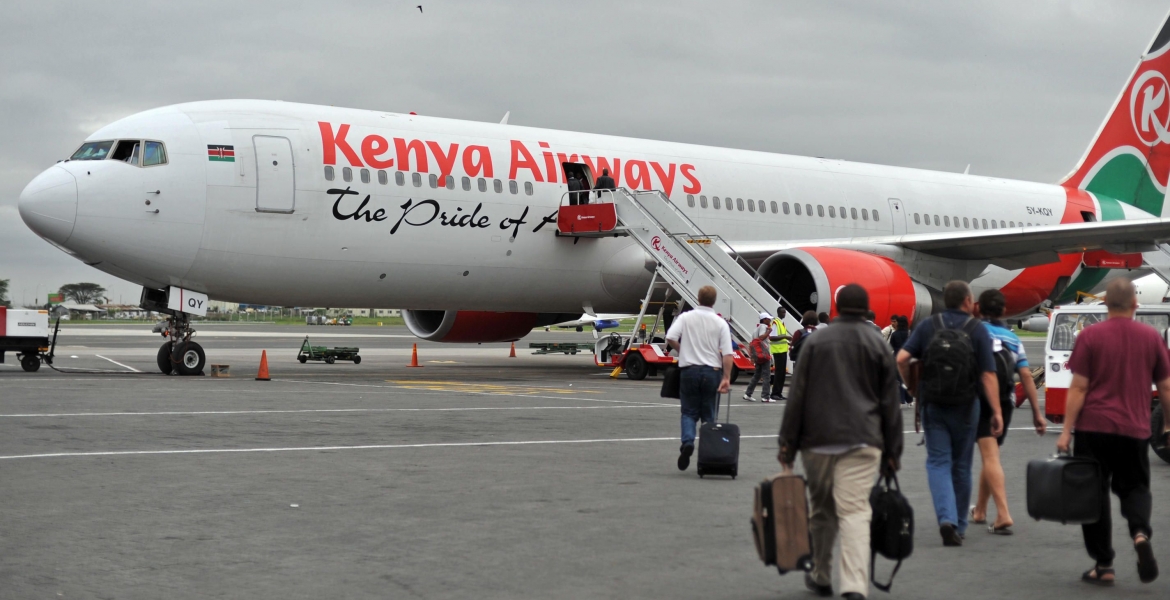 Kenya Airways has announced plans to lay off some of its workers in what the management terms as a restructuring move.
In an internal memo addressed to staff members, Kenya Airways acting CEO Allan Kilavuka indicated that the layoff was part of Operation Pride, a turnaround program aimed at returning the loss-making airline to profitability.
"Roles will change; some may be enriched while others are merged. I also want to be clear that as difficult as it is, some roles will disappear altogether, resulting in redundancies," the memo stated as quoted by Business Daily.
The national carrier recently issued a profit warning for the year ending December 2019. Its half-year results showed that the company made losses of up to Sh8.56 billion. 
Kilavuka was appointed to head the airline in an acting capacity following the resignation of former CEO Sebastian Mikosz on December 31st, 2019.
The planned retrenchment has not been received well by the Kenya Aviation Workers Union (Kawu). In a letter to Kenya Airways management dated January 28th, Kawu secretary-general Moss Ndiema argued that sending workers home will not solve the airline's financial woes.
Mismanagement and corruption must be addressed if the airline is to return to profitability, said to Ndiema.
The airline last reported a profit in 2012, when it closed with net earnings of Sh1.66 billion. Its worst performance was in 2016, with a reported loss of Sh26.2 billion. In 2017, it recorded a Sh10.2 billion loss.