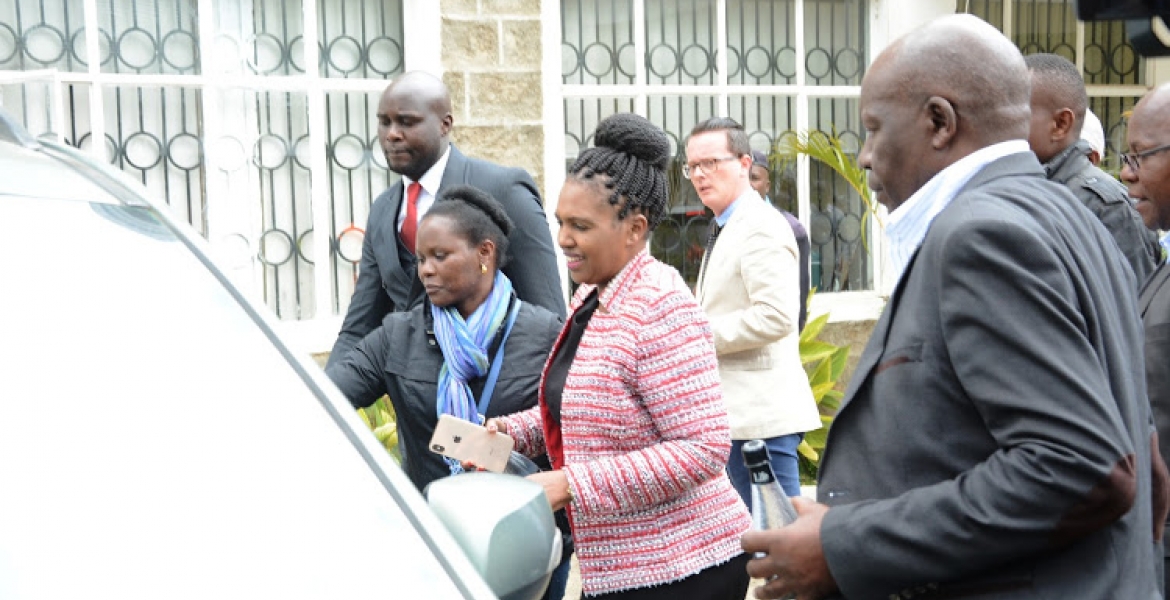 Keroche Breweries Limited CEO Tabitha Karanja was on Thursday evening arrested over allegations of tax evasion.
Detectives from Directorate of Criminal Investigations (DCI) picked Mrs. Karanja and her husband Joseph from their company in Naivasha, Nakuru County.
The two were apprehended a day after Director of Public Prosecutions (DPP) Noordin Haji ordered their arrest over accusations of evading taxes amounting to Sh14.4 billion.
Haji said an audit by Kenya Revenue Authority (KRA) established that the two, through Keroche Breweries, failed to remit excise duty and value-added tax (VAT) on its various beer products between January 2015 and June 2019.
He further said there was sufficient evidence to charge the couple and Keroche Breweries Limited with 10 counts of tax fraud.
"Having independently reviewed the file and applying the provisions of the National Prosecution Policy, I am satisfied that there is sufficient evidence and that it is in the public interest to charge the suspects listed herein with 10 counts of Tax Fraud, contrary to section 97 (a) and (c) of the Tax Procedures Act, 2015," Haji said in a statement.
 
In a statement to the press on Wednesday night, Mrs. Karanja said: "We are deeply shocked beyond imagination by both the allegations made and the manner at which the matter has been handled from the dissemination of the information. My shock is how a local investor can be, humiliated, embarrassed and denied the well-deserved respect…"