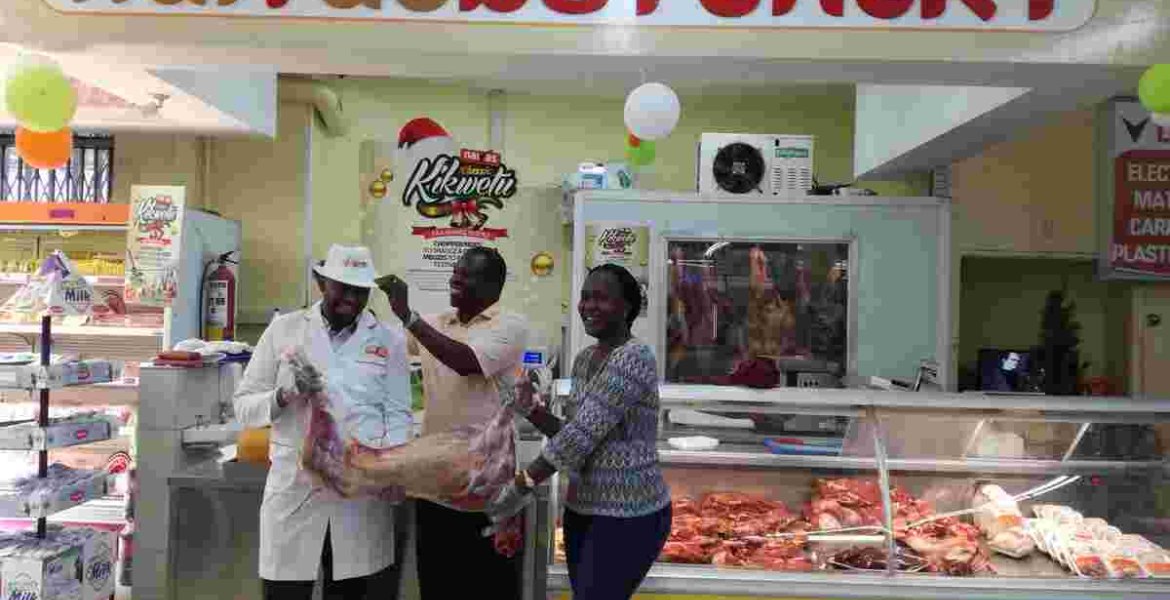 Kenyan supermarket chain, Naivas has suspended the sale of red meat in its outlets across the country pending the results of an independent test on its meat stock.
In a statement, the supermarket said the entire stock of red meat in its stores will be subjected to a thorough independent laboratory test to establish whether it is fit for human consumption.
"We will only be selling white meat for now in all our butcheries," said Naivas Chief Commercial Officer Willy Kimani.
The announcement comes after its meat sections in various outlets in Nairobi and Machakos were shut down on Thursday over allegations that meat products contained a harmful additive.
Naivas said it is cooperating with national and county government agencies to address the issue, stating that customer welfare remains paramount for the company.
Kimani also stated that Naivas does not use or condone the use of any chemical preservatives for meat products and the company will take strong legal action against anybody found to have supplied contaminated meat to the supermarket.
While shutting down meat sections in all Naivas outlets in Machakos County on Thursday, Governor Alfred Mutua said a laboratory test on a sample of meat taken from the supermarket was found to contain high levels of preservative.
"I have been given a laboratory report showing that a sample of meat sold at the Naivas Supermarket at Gateway Mall in Mavoko, Machakos County, had 3.286 milligrams of an additive that should not be used in meat," said Mutua in a statement.
"I have subsequently directed that the meat/butchery sections of all Naivas stores in Machakos County to be closed immediately. This is on the suspicion that the supplier of meat at all Naivas Supermarkets in Machakos County is the same entity."
The crackdown in Nairobi and Mombasa came days after NTV aired an investigative report dubbed #RedAlert which exposed how meat sellers in the city were using excessive amounts of Sodium Metabisulfite preservative to prolong shelve life of their products.