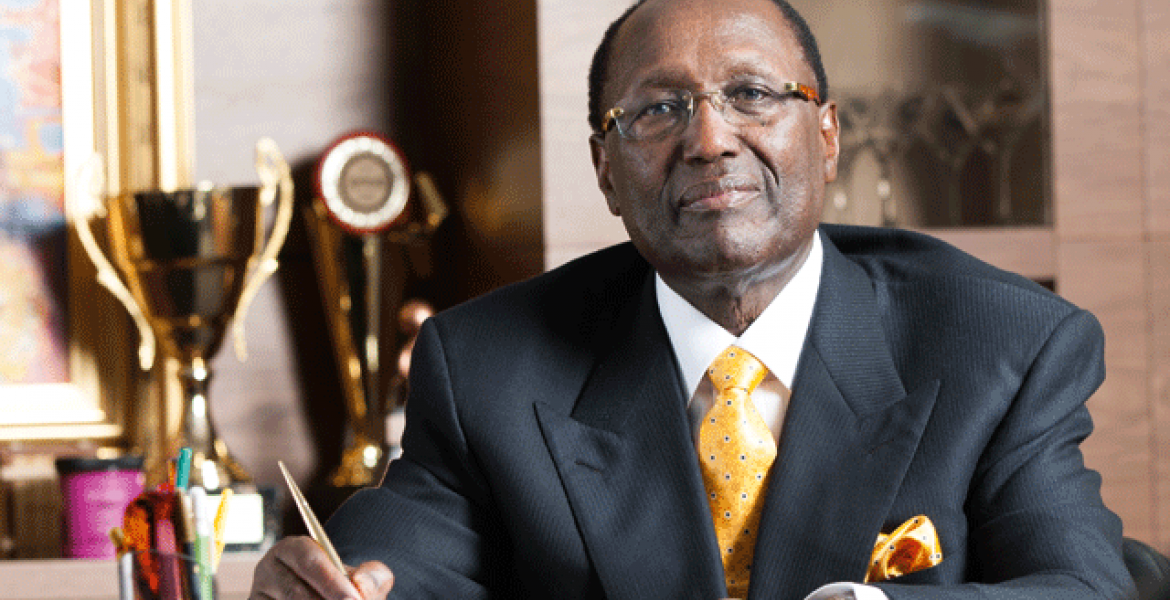 Kenyan billionaire businessman Chris Kirubi is set to receive $2.3 million (about Sh230 million) in dividends from Centum Investment.
This comes after the listed private equity company announced a profit of Sh4.44 billion ($43.7 million) for the financial year ended in March 2019.
The profit represents a 41 percent growth from Sh3.1 billion ($30.5 million) recorded in the previous financial period.
In the 2018 financial year, Centum's sales grew to Sh10.8 billion from Sh10.1 billion in 2017, while its asset base rose from Sh28.8 billion to Sh71.6 billion.
The company's board proposed a dividend payout of Sh1.20 per ordinary share, which is subject to approval by the shareholders during the Annual General Meeting later this year. 
This means Kirubi, who owns 30.21 percent (201 million ordinary shares) of Centum Investments, will pocket over Sh241.2 million in dividends.
Centum has investments in agriculture, real estate, education, healthcare, energy, beverages, and financial services. 
Kirubi is the company's single largest shareholder, with a stake estimated to be worth Sh67 billion.
The 77-year-old industrialist also owns Haco Brands, a consumer goods manufacturer; and media company Capital Group among others.