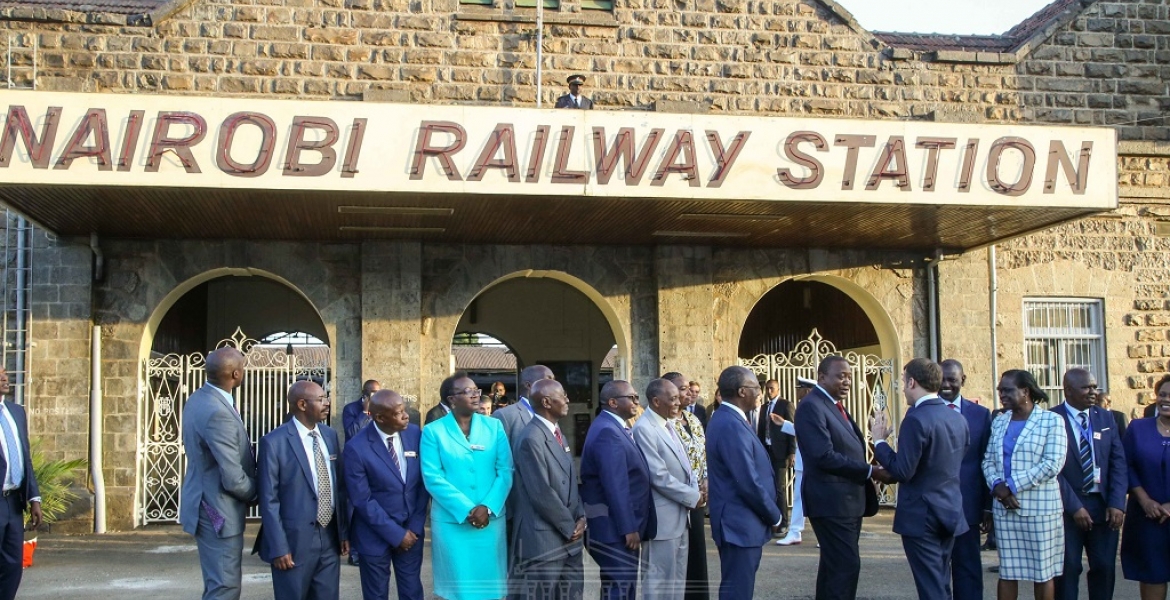 President Kenyatta and his French counterpart Emmanuel Macron have announced several public-private infrastructure deals worth 3 billion euros (about Sh340 billion).
The railway line is expected to ease the movement of people between Nairobi CBD and JKIA, which can take up to two hours by car due to traffic.
President Uhuru says the railway line "will help completely transform the lives of millions of urban workers". 
The railway line is expected to be operational by 2021.
The railway line is one of the infrastructure contracts struck between French and Kenyan companies as President Macron spent his second of a two-day State visit to Kenya.
Macron arrived in Nairobi on Wednesday afternoon and held bilateral talks with Kenyatta at State House.
The two countries have also negotiated a 1.6 billion euros contract for the upgrade of a highway from Nairobi northwest to Mau, which is one the country's deadliest road.