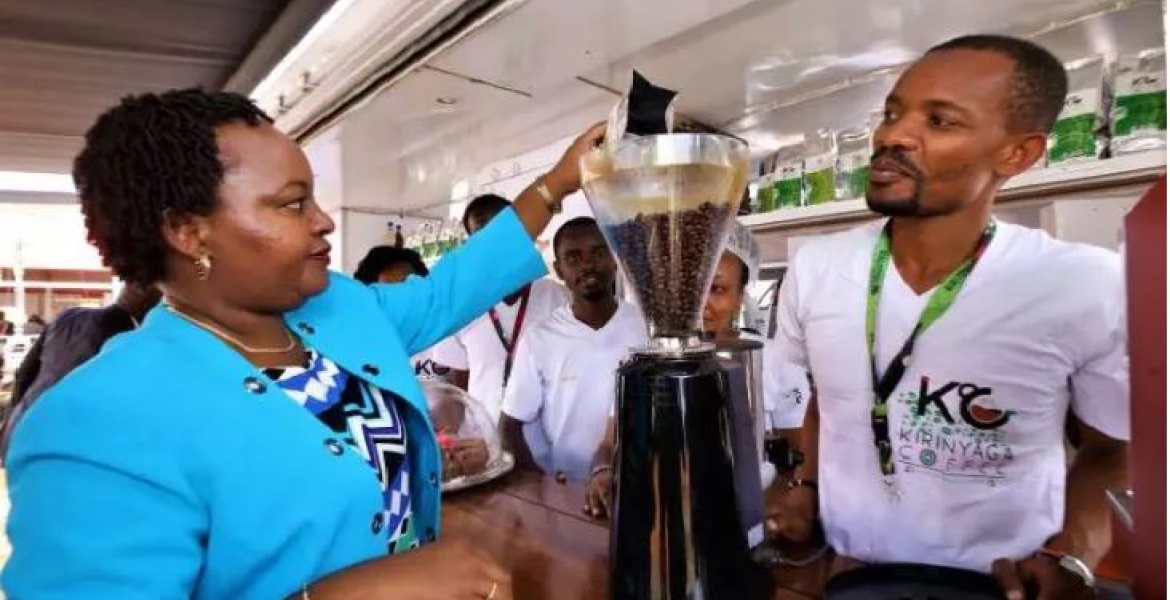 Kirinyaga Governor Anne Waiguru has signed a deal with an American firm to set up of a coffee shop in New York City.
Governor Waiguru says that the agreement will allow Kirinyaga coffee farmers to sell their produce directly to the American market.
Waiguru says the New York-based firm will directly source the commodity from Kirinyaga farmers, shipping out four tons of coffee to the US every week.
The firm will buy the commodity from farmers at an average of Sh120 per kilogram.
"The first-ever Kirinyaga Coffee House will be officially opened in New York on March 16th where our coffee will now be exposed to international consumers," explains Governor Waiguru.
Waiguru says the deal will boost the county's economy and improve the lives of Kirinyaga coffee farmers.
"If we succeed in this, our farmers will now have struck a gold mine, their many years of hard work will be handsomely paid through this newly found arrangement," she adds.
Kirinyaga produces some of the best coffee in the world with Kiangoi Coffee Factory recently bagging the International Taste Award competition held in Rwanda.
Waiguru revealed the news during the ongoing 6th Annual Devolution Conference at Kirinyaga University grounds.