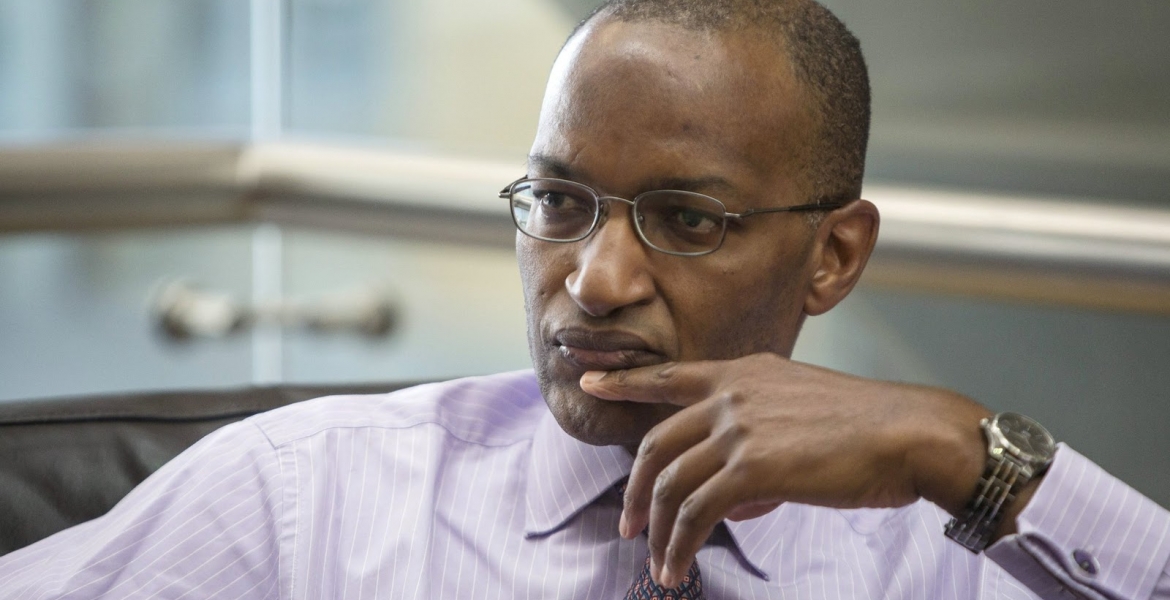 Members of Parliament have threatened to block Central Bank of Kenya (CBK) Governor Dr. Patrick Njoroge's reappointment to the position.
The MPs accuse Njoroge of enacting stringent banking regulations, especially on bulk transactions.
Led by National Assembly Majority Leader Aden Duale and his minority counterpart John Mbadi, the MPs have protested the Sh1 million daily transaction limit.
CBK requires those depositing or withdrawing more than Sh1 million to disclose why the huge transaction is necessary, the source of the funds and full identities of the direct and indirect beneficiaries among other details. 
"When you sell your three camels, you are asked where the money is coming from," says Duale.
"When I received my mortgage, Barclays Bank asked me to explain where the money came from. If I am transferring my money from one account to another, why should I explain the source?" MP Mbadi poses.
Suna East MP Junet Mohamed says the Sh1 million limit has affected well-meaning business professionals.
"What the CBK governor is doing is unacceptable and illegal. You can't just wake up one morning and do irregularities in form of circulars and memos to financial institutions."
"We are not supporting illicit trade and money laundering but when genuine business is being frustrated, we can't keep quiet," Junet notes.
Consequently, the National Assembly's Finance Committee has summoned Njoroge on Tuesday to defend the rules.
"We gave the CBK a second chance to bring the regulations but he has failed … they engaged us in a cat-and-mouse game. We have issued the last invitation," says Joseph Limo, the committee's chair.