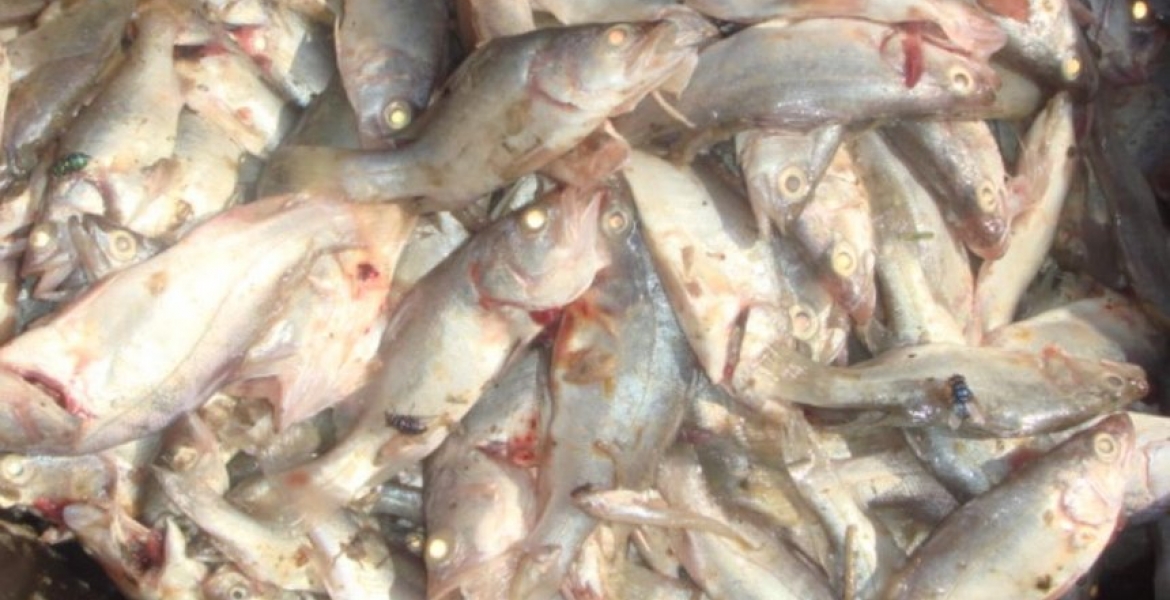 The government has lifted a ban imposed on fish imported from China.
A ban on fish imports from the Asian country took effect in November last year after President Kenyatta's directive.
This came after local traders complained to the President that cheap Chinese fish that had flooded the Kenyan market was killing their businesses.
President Kenyatta directed State officials to restrict the import of fish into the country, saying that local fishermen are able to meet the demand.
The Department of Fisheries explains that the decision to lift the ban is informed by a shortage of fish in the market.
"We were forced to lift the ban to ease the shortage after a huge consignment of fish got stuck at the port, impacting negatively on local supplies," an official at the Fisheries Department told the Daily Nation.
About 1.8 million kilograms of fish is imported into the country every month. Kenya produces at least 135,000 tonnes of fish annually against a demand of 500,000 tonnes.
Last year, fish imports from China hit Sh1.7 billion as appetite for cheap Chinese fish continue to grow.
Unreliable supply from the local market has forced most fish factories to consider importation.