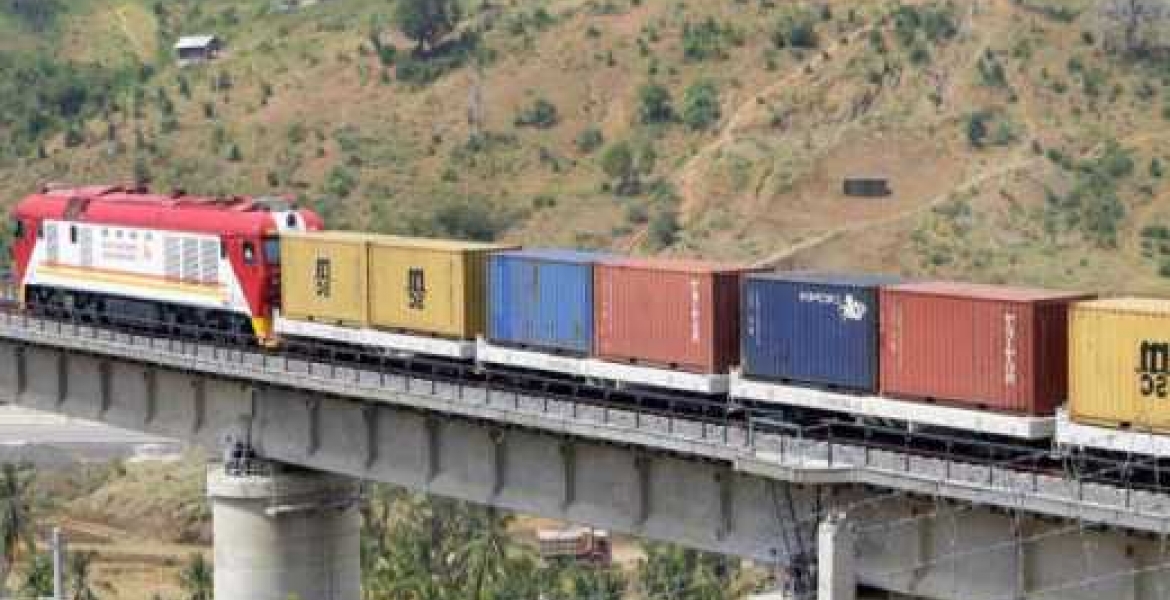 A company linked to Mombasa County Governor Ali Hassan Joho has landed a lucrative Standard Gauge Railway (SGR) deal that could see it rake in billions of shillings.
The Daily Nation reports that the company, which is allegedly owned by Joho, is among two firms that have signed a deal with Kenya Railway Corporation (KRC) for transportation of bulk cargo through SGR.
The publication says that Grain Bulk Handlers Limited (GBHL) and Autoport Freight Terminals Ltd (AFTL) have been granted huge discounts to ferry cargo from Mombasa to Nairobi through the new railway line.
Under the deal, the two firms will reportedly enjoy preferential rates to transport cargo over a period of 10 years at up to 80 percent discount.
The Daily Nation, however, reports that this discount is against the maximum volume discount of 10 percent allowed by KRC's tariff book.
This means that the two companies will ferry cargo at a special rate of Sh45, 000 per wagon, down from the normal fee of Sh214, 700.
Under the deal, AFTL has pledged to move 1.6 million tonnes (24,615 wagons) per year while GBHL promised to ferry 4.3 million tonnes (66,153 wagons).
AFTL is owned by Governor Joho's family while GBHL is linked to influential businessman Mohamed Jaffer, the Nation says.
KRC has also agreed to lease two facilities in Nairobi to the two companies for a period of 45 years. GBHL has been leased 60 acres while Autoport port will get 26 acres.