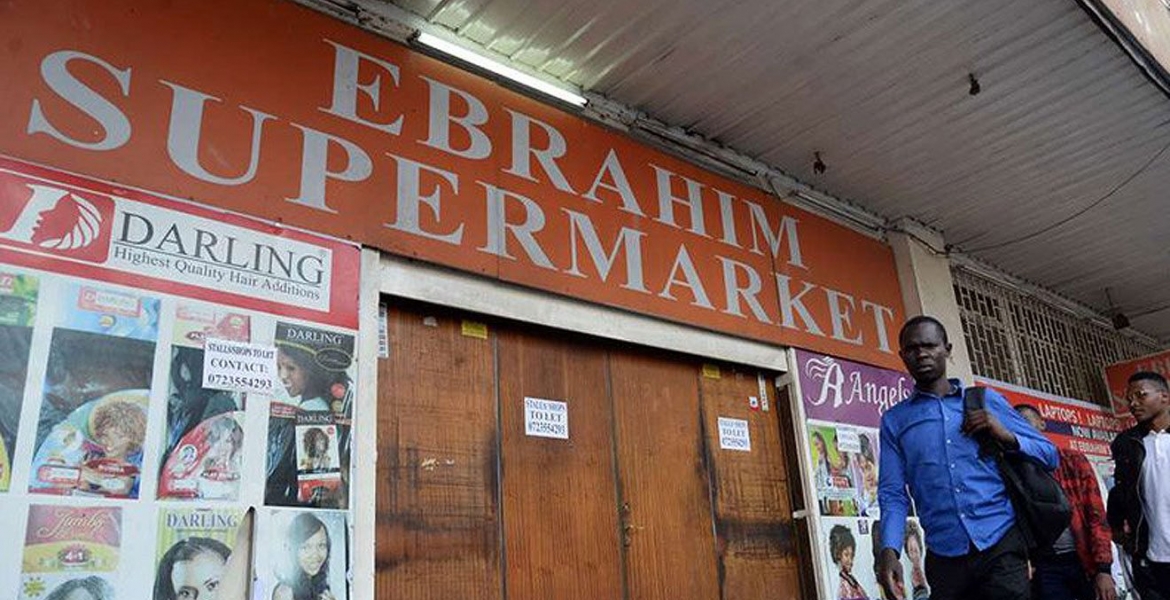 Kenya's oldest and one of the most famous supermarkets, Ebrahim, has shut down.
The Business Daily reports that Ebrahim has closed down its only remaining branch on Nairobi's Moi Avenue, bringing to an end its 75 years of operation in Kenya. 
The closure comes days after the retailer offloaded all of its stock at throwaway prices in a flash clearance sale that closed on Saturday.
Ebrahim's closure will see more than 30 people employed directly lose their jobs.
The supermarket was opened in 1944 as an electronics and computer distribution unit next to Sarova Hotel on Kenyatta Avenue. It later opened several outlets in Nairobi, Kisumu, Nakuru, and Mombasa.
The branches were shut down one by one over the years, leaving only a few stores in Nairobi including the Moi Avenue outlet.
Ebrahim's closure comes at a time when other giant retailers such as Nakumatt and government-owned Uchumi are struggling to remain in business.