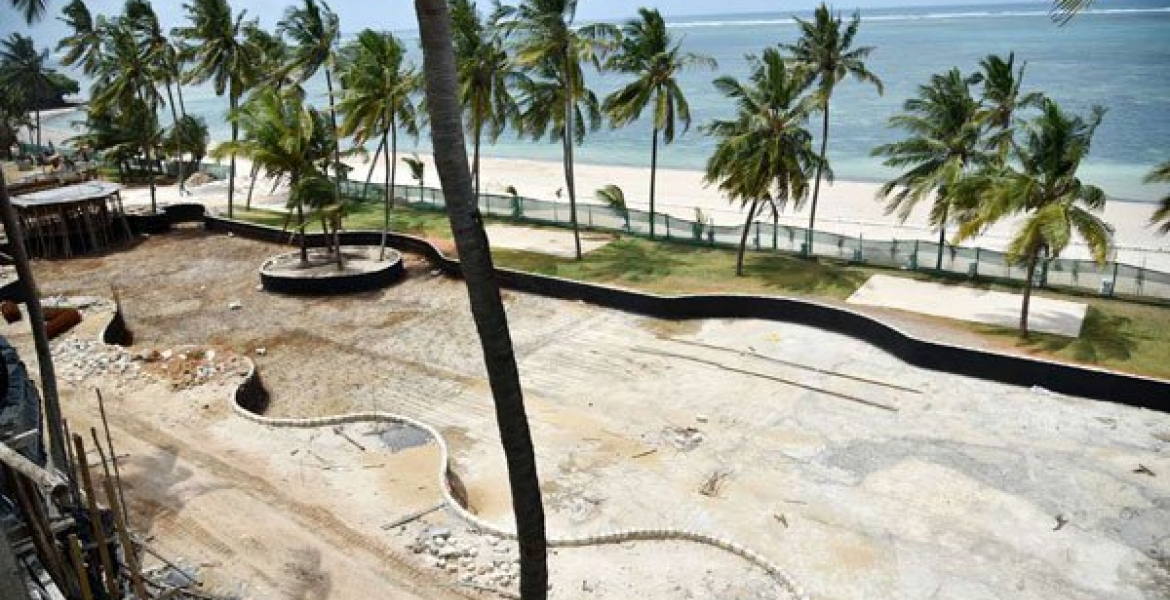 The National Environment Management Authority (Nema) has cleared Deputy President William Ruto's Sh600 million beach hotel that is under construction near the Indian Ocean in Mombasa.
Stephen Wambua, the Nema boss in Mombasa says the agency has cleared the construction of the hotel after it complied with environment regulations. The hotel, dubbed Dolphin Hotel, was earlier found to have encroached into the beach.
"An inspection was done and the sand that had been deposited and levelled on the beach has been removed. Our officers took photos as a confirmation that the sand had been removed to allow public access of the beach," says Wambua as quoted by Daily Nation.
"We gave our order. They complied, we inspected and gave them a clean bill of health."
The Mombasa County government has also cleared the project after the developer opened access to the beach.
"During our investigations, we found that the encroachment was the only issue after which we confirmed with Nema and our officers that the sand was removed and there was no any further probe. For now, we don't have any other pending issues," Mombasa Lands Executive Edward Nyale says.
Daily Nation reports that construction of the hotel, which sits on a 10-acre parcel of land, is nearing completion and is set to be one of the biggest hotels in the coastal city.