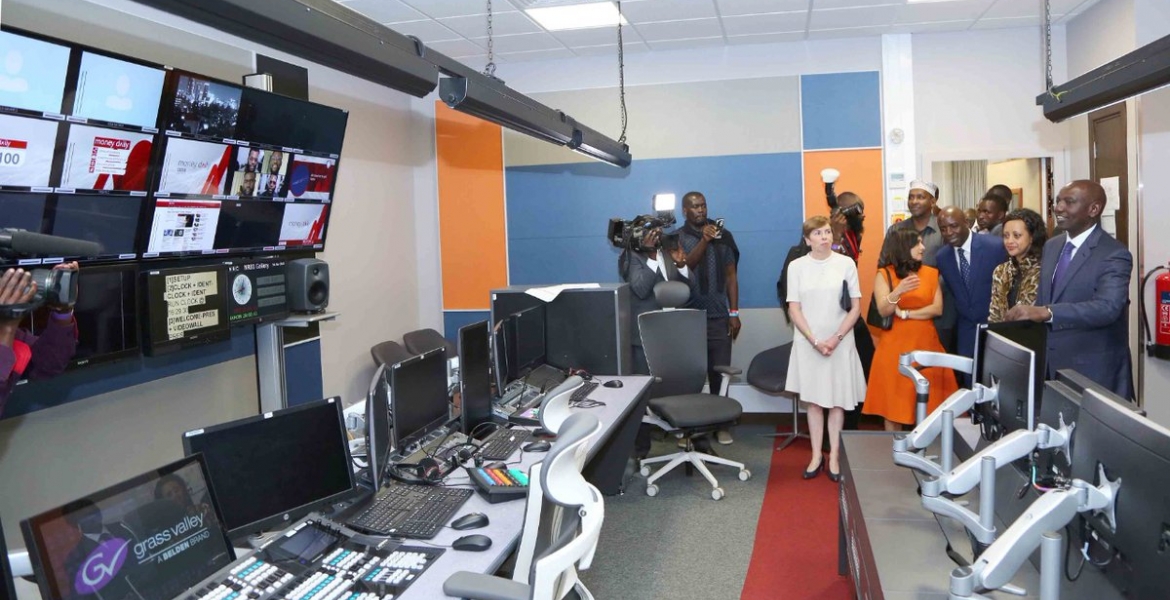 British Broadcasting Corporation (BBC) has officially launched its East African Bureau in Nairobi.
The bureau is the largest BBC studio outside the United Kingdom and will double up as the company's Africa headquarters.
300 out of the 600 BBC journalists working in the continent will be based in the new state-of-the-art facility.
"Our most important investment will be in training the next generation of African reporters and producers to world-class standards," Francesca Unsworth, Director of BBC News, says.
Among facilities in the new bureau include a TV studio, two live broadcast positions, two FM studios, two radio workspaces and five television edit suites.
"We are celebrating the African journalists and programme makers here today who will carry the torch of BBC professionalism, accuracy and impartiality into the future," Rachael Akidi Okwir, Head of East Africa Languages for the BBC World Service says.
Deputy President William Ruto, who attended the launch, thanked BBC for choosing Kenya as its regional headquarters.
"The East African BBC Bureau is a validation of Kenya's capacity to deliver as an operational anchor for the region. This is a positive indictment on our investor friendliness and ability to deliver the infrastructure required by global corporations," said DP Ruto.