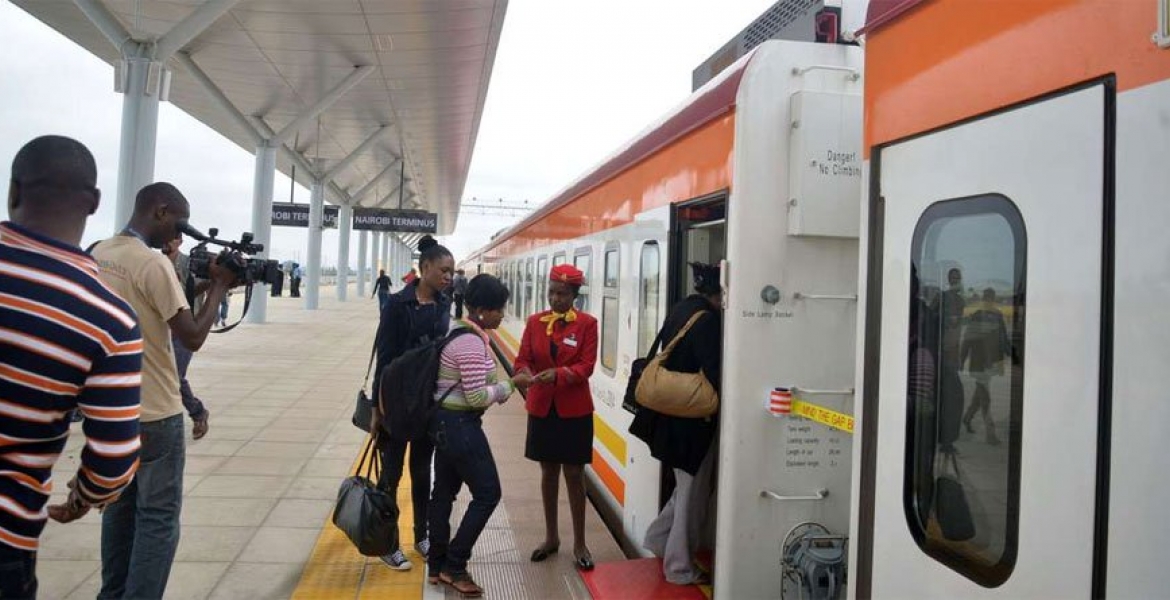 Kenyans could find themselves riding on an electric train from Nairobi to Mombasa in two years time.
This follows a deal signed between Kenya Electricity Transmission Company (KETRACO) and China Electric Power Equipment and Technology Company Limited (CET) to electrify the new railway between the two cities by 2020.
The Sh24.2 billion deal will see the railway line connected to a power line and will snake along the rail. The design of the SGR railway leaves an allowance for it to be easily converted to a single electric line.
Since its construction, the government had expressed plans to electrify the line to increase its speed and efficiency, while lowering the high costs of operating diesel-powered trains.
The deal will also see construction of 14 sub-stations along the Nairobi-Mombasa route.
The deal comes only a week after Kenya Railways Managing Director, Atanas Maina indicated that Kenya had abandoned plans to electrify the rail.
In his statement, Maina cited among other reasons, high cost of electrification and the unreliable electricity supply in the country.