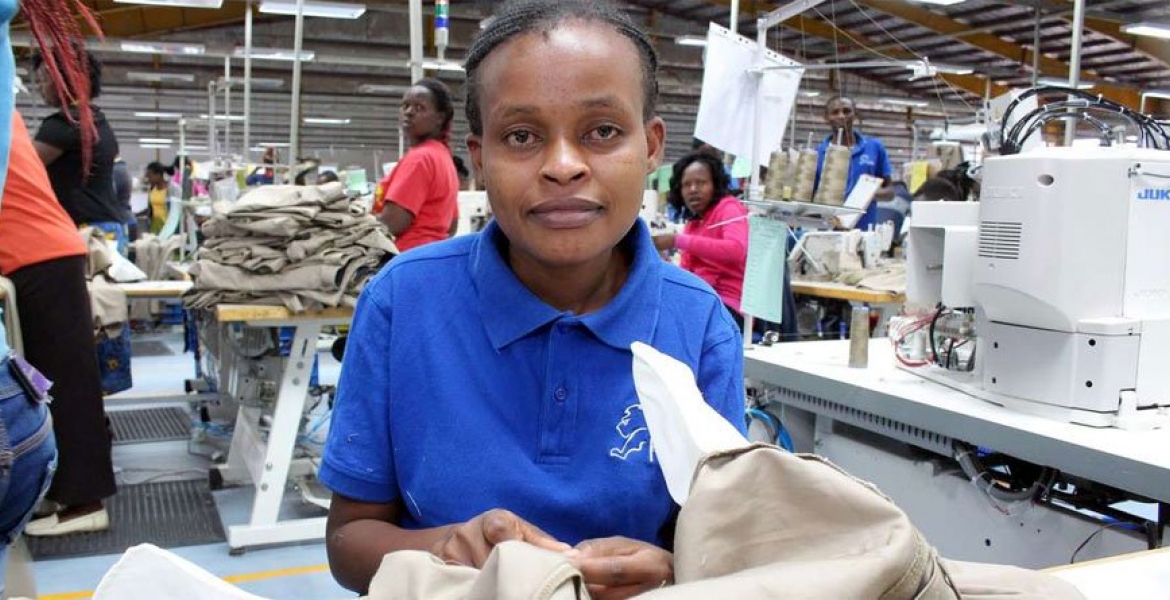 Kenya has been forced to rethink its strategies after its attempt to promote the duty-free export of coffee, tea, cut flowers, food ingredients and home décor in the last six years failed to deliver desired results of increasing its trade volumes to the United States.
Kenya has mainly exported textile and apparel products under the African Growth and Opportunity Act (Agoa) since it was launched in 2000.
In 2015, Kenya used increasing trade volumes and range of products to bargain for a 10-year Agoa extension, now open up to 2025. "Kenyan exports are dominated by textiles and apparel," reads in part the findings of a review of the current strategy undertaken by the national committee on Agoa. "Clothing for men and women as well as apparel fabrics articles constituted a huge export volume base totalling to at least 65 per cent of the total goods exported in the year 2016."
Data from Kenya's ministry of Trade indicates that the value of exports to the US increased to Sh55.billion ($ 551.5 million) in 2016. The Agoa plan allows duty-free market access to the American market for 6,421 product lines to eligible Sub-saharan Africa nations, among them Kenya.
Since its introduction, the program has been extended four times, in August 2002; July 2004; December 2006 and the latest in June 2015. Trade ministry collaborated with US Agency for International Development USAID in 2015 to craft a strategy that identified coffee, tea, cut flowers, food ingredients and home décor as the first Agoa trial products. Only coffee, fruits and nuts exports have achieved desired results over the last 18 years with exports increasing to nine per cent of 2016 exports to the US, the National Committee on Agoa says.
National Agoa Committee said Kenya's exploitation of the program is still low, two decades later, linked to lack of market knowledge, failure to comply with required standards and high cost of doing business.