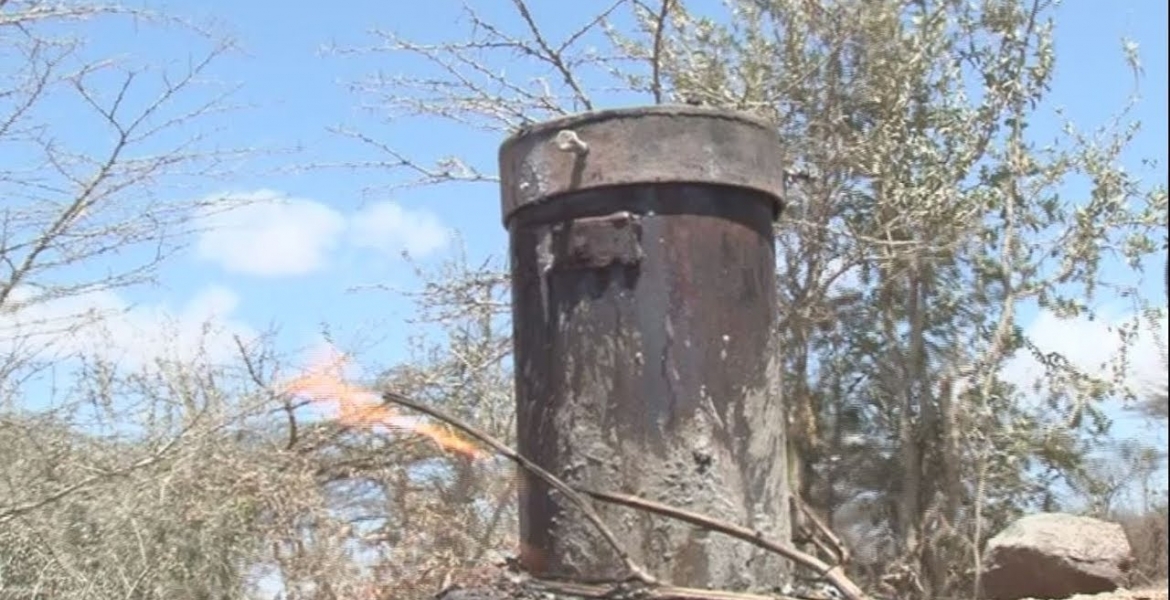 Samples of natural gas that was recently discovered Kajiado County have been taken to the United States, where laboratory tests will be conducted to establish if the gas is safe for extraction.
Government-owned National Oil said that initial investigations indicate that the area has gas deposits and has contracted American oil and gas firm Weatherford to examine the samples, which could clear the way for drilling should tests confirm its viability.
"We did the seismic or geological x-ray last week and generated data that is being taken to foreign labs for analysis and interpretation," Petroleum principal secretary Andrew Kamau said.
The US firm has been instructed to examine the nature of the gas, quantity available and a possible existence of oil deposits in the area the gas was discovered.
The gas was found by workers contracted to sink a borehole by a farmer in Kajiado. This comes after deposits of natural gas were discovered in Hadado, Wajir county, although its extraction is yet to start.
"National Oil is arranging for shipment of some more samples to other internationally accredited geochemical laboratories, for purposes of undertaking isotope analysis to determine the source of the gas," the company said in a statement.
"Such facilities are currently unavailable locally. However, National Oil is in the process of setting up a specialised laboratory that will allow us to conduct such tests and other more complex analyses."