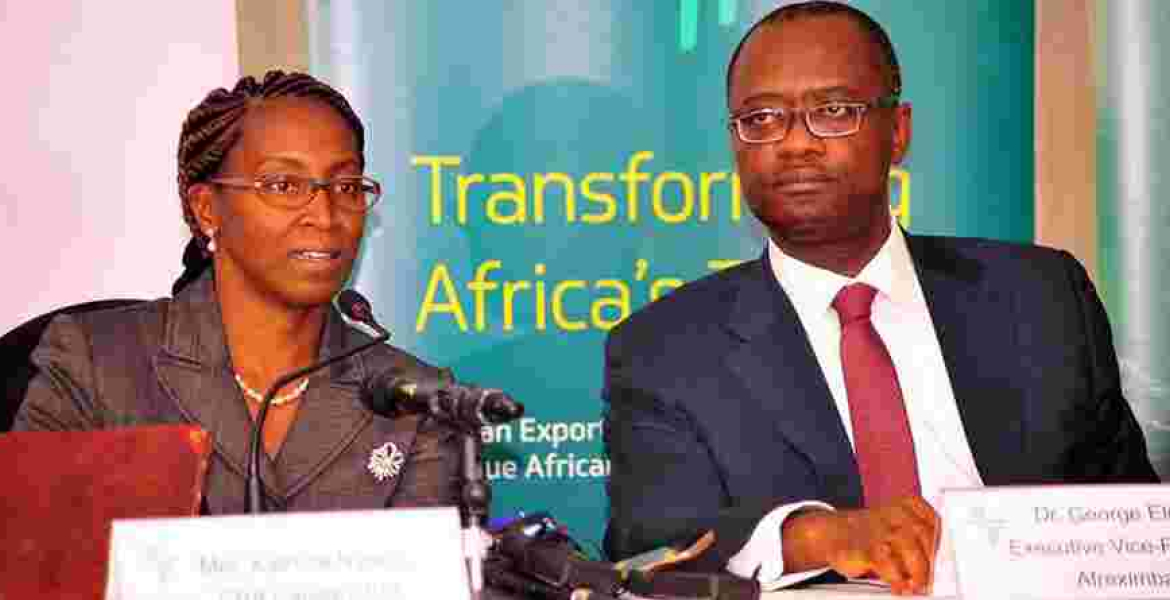 African Export and Import Bank (Afreximbank) is courting high-net worth individuals Nairobi to purchase into its Depository Receipts (DRs) with an attempt raise up to Sh30.97 billion by September 22nd.
The trade financier plans to raise between $100 million (Sh10.32 billion) and $300 million (Sh30.97 billion) in the ongoing sale opened on July 25 as part of bank's mission to upsurge its capitalization by $1 billion in five years in order to meet growing demand for funds in Africa. The lender hopes to open up its shareholding to the public who will own class D shares through purchase of DRs. Companies use Depository receipts to raise equity capital in other areas without physical listing the shares on an exchange in that jurisdiction.
"The money raised here will be used to industrialize our continent. There's need to do something about industrializing this continent, otherwise we will continue to be exposed periodic market shocks in export commodities, " Afeximbank's executive vice president George Elombi told a press conference after meeting investors.
Each DR unit at the bank goes at $4.30 (Sh443.93), but one is required to purchase 10,000 units to own a class D share in the lender as one share is valued at $43,000 (Sh4.44 million) based on its net asset value in December 2016. Minimum investment in the DRs issue is $30,000 (Sh3.1 million).
Nairobi became the third stop for the launch of the bank's DRs after similar trips in Mauritius and Nigeria on August 9th and 23rd, respectively.
Afrexim bank has four categories of shareholders. Class "A" consists of African governments, central banks, and public institutions, Class "B" is made up of African financial institutions, class "C" is reserved for non-African institutions and private investors, while class "D" is for individuals.