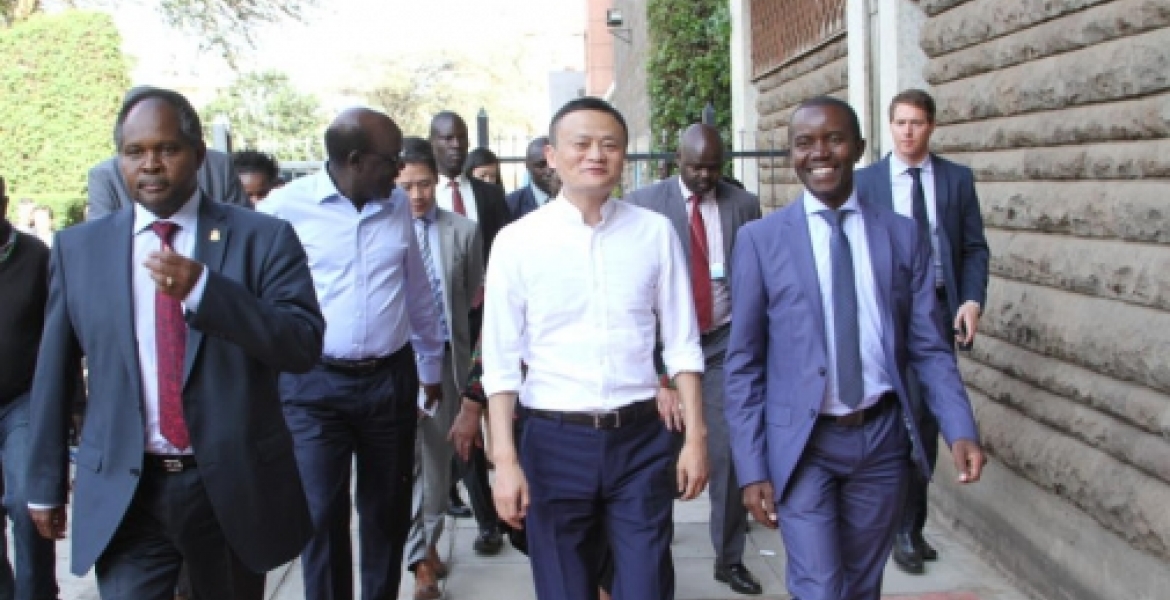 Kenya is set to benefit from the visit of Asia's richest man Jack Ma, who visited Kenya two weeks ago to encourage young Kenyans turn to entrepreneurship.
The Chinese billionaire will now be making his first investment in Kenya through taxi firm, Didi Chuxing, which will partner with global taxi company Taxify.
Didi, a taxi company which is partly owned by Jack Ma's Alibaba said it will invest in Taxify, an Estonian-based online taxi firm that operates in Kenyan Capital Nairobi.
In a joint statement, the two companies revealed that the deal will aim at supporting Taxify's expansion program into its regional markets, especially Europe and Africa.
"Taxify will utilise this partnership to solidify our position in core markets in Europe and Africa. We believe Didi is the best partner to help us become the most popular and efficient transport option in Europe and Africa," said Markus Villig, founder and chief executive of Taxify, in a press note.
Two weeks ago, Jack Ma led a delegation of 38 Chinese billionaires to Kenya, who were keen to invest in the country. When he was questioned whether he would invest in Kenya, the Alibaba Group chairman remained non-committal, adding that he would help Kenyan products reach the global market.
With this partnership, however Ma has a footing in Kenya. The new investment by Didi in Taxify is expected to mount more competition to its San Francisco-based rival, Uber, which has continued to expand its operations in Kenya.
Didi has over 400 million clients in 400 cities in China and recently ousted Uber in China after a fierce price war that eventually saw it purchase Uber's China operations in a mega deal last year.