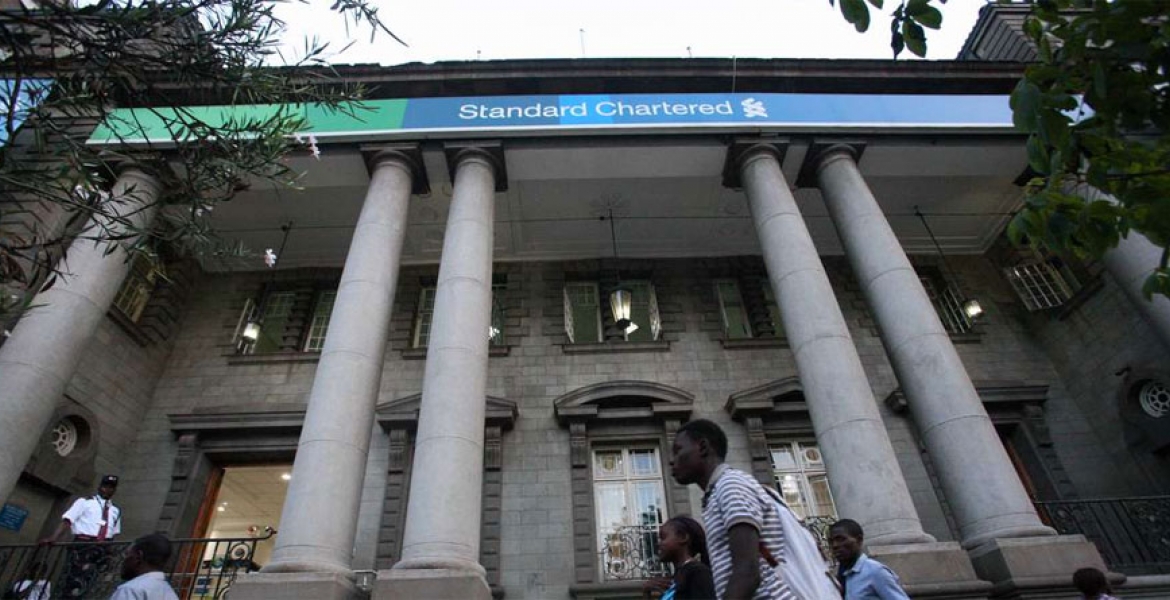 A newly released report lists Standard Chartered Bank as the financial institution that charges highest maintenance and transaction costs for customers' accounts among Kenya's leading banks.
The report, which was compiled after a two-year survey of the financial market by Financial Sector Deepening (FSD) Kenya, reveals that some bank customers cough up to Sh14,000 a year on account maintenance fees alone.
The report shows that Standard Chartered's ordinary current account was the most expensive of the eleven banks sampled, with an annual running cost of Sh13, 460, an average of Sh1, 120 per month.
Co-operative Bank is the cheapest among the 11 institutions with Sh3,629 annually, or Sh302 per month
"A customer who withdraws twice per month, transfers money once a month and pays for basic account maintenance (ledger fees, mini-statements, card replacements) can pay between Sh3,629 to Sh13,460," said FSD in its annual report for 2016.
"The major difference between accounts depends on the fixed "account maintenance" costs. While many banks offer a pay-as-you-go option for their key retail accounts, some offer only premium solutions with relatively higher monthly ledger fees."
Kenya Commercial Bank (KCB), Equity Bank , Barclays , DTB , Family Bank, Commercial Bank of Africa, NIC Bank , National Bank , and Stanbic Bank are other banks sampled in the survey.
Barclays' Ultimate account and Stanbic's Smart Banking account have a maintenance fee of Sh12,000 and Sh10,000 annually respectively, coming slightly behind Standard Chartered Bank.
Co-operative Bank's salary account and KCB's Jiinue and Bankika accounts attracted the lowest annual charges of below Sh4,000.