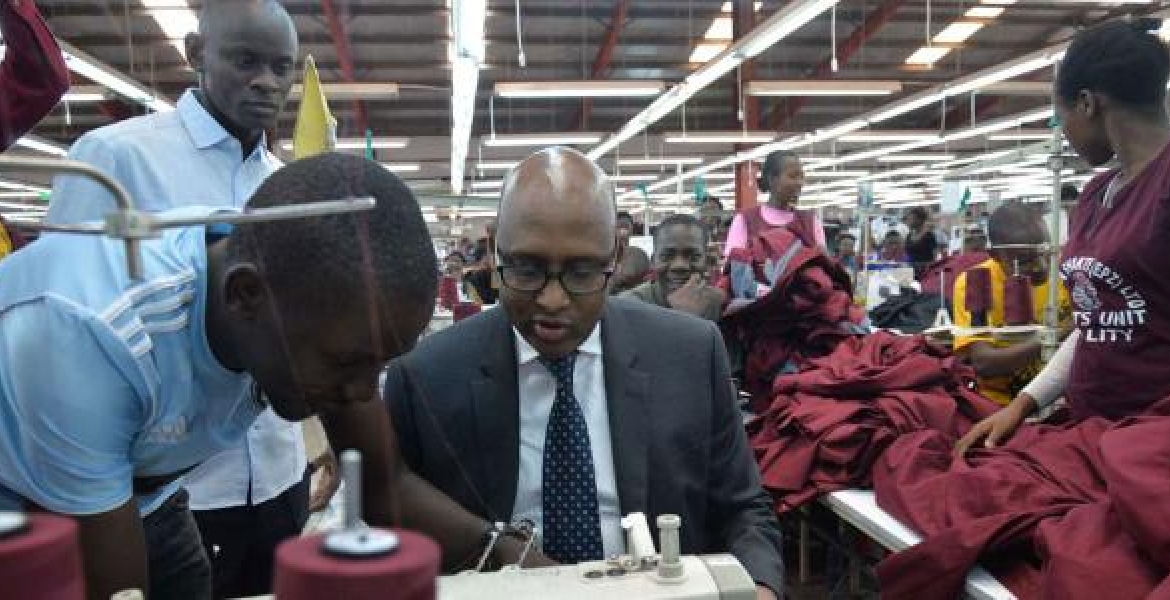 A recent deal between United States Government and a Kenyan Firm will see more than 2,000 Kenyan youth trained and employed in the Kenyan textile industry.
USAid East Africa Trade and Investment Hub (the Hub) and Generation Program Kenya Limited, a local subsidiary of the McKinsey Social Initiative entered into a pact to have a program that will recruit, train and employ 2,000 Kenyan youth in the apparel industry.
In a press release to the media, USAid Kenya and East Africa Acting Mission Director Tina Dooley-Jones said that they will collaborate with Ministry of Industry, the Kenya Association of Manufacturers and apparel companies to build seven fully equipped training centers in Kenya, where 4,000 youth will be screened, after which 2,000 of them will be selected for training and later employed.
"In addition, the goal of the pilot is to create a sustainable and replicable model for apparel sector skills development throughout East Africa.
"USAid is pleased to support this pilot initiative. Not only does this private sector approach directly link trained at-risk youth to jobs, the leadership from Kenya's Ministry of Industry, Trade and Cooperatives makes the model sustainable," Ms Tina Dooley-Jones.
Dooley said that the deal will be the official kick-off of the Hub's "East Africa Cotton, Textile and Apparel Workforce Development Initiative," a collaborative effort with the private sector based on a partnership agreement with the American Apparel and Footwear Association.
The Hub's new initiative is expected to further strengthen partnerships between U.S. and East African business under the Act.