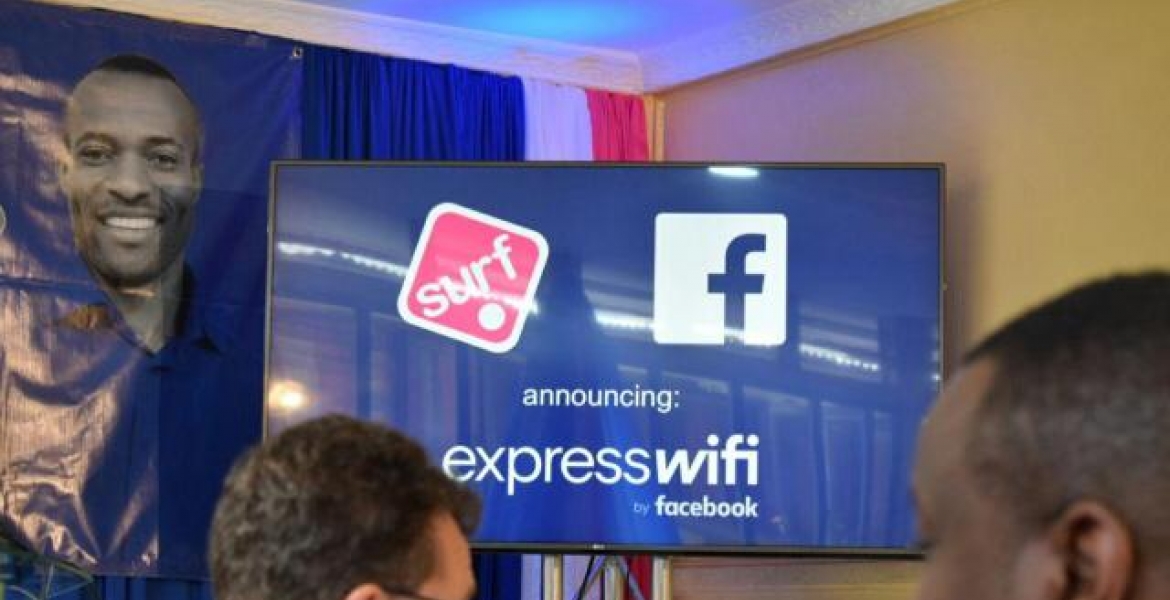 Facebook has launched low-cost internet service in Kenya. The US-based tech giant, through local partner Surf Kenya, plans to unveil the Express Wi-Fi service nationwide in the next few months.
The service, with speeds of up to 10Mbps, will be priced much lower than those offered by current service providers such as Safaricom and Airtel. 40 megabytes of data will cost Sh10 with 100 megabytes going for Sh20. In comparison, Safaricom charges Sh50 for 65 megabytes while Airtel charges Sh50 for 40 megabytes.
Monthly options are available at Sh200 for 1.25 GB and Sh500 for 3GB of data.
Internet users will need to activate wi-fi on their mobile and other internet devices, select 'Express Wi-Fi by Facebook' hotspot, then follow the registration prompts in order to register for the service.
Express Wi-Fi is already available in Nairobi and its surrounding satellite towns such as Ngong, Ruaka, Kiambu, and Thika with plans to expand nationwide in the next few months.
Facebook says the service is intended to reach millions of Kenyans who currently do not have access to affordable internet.