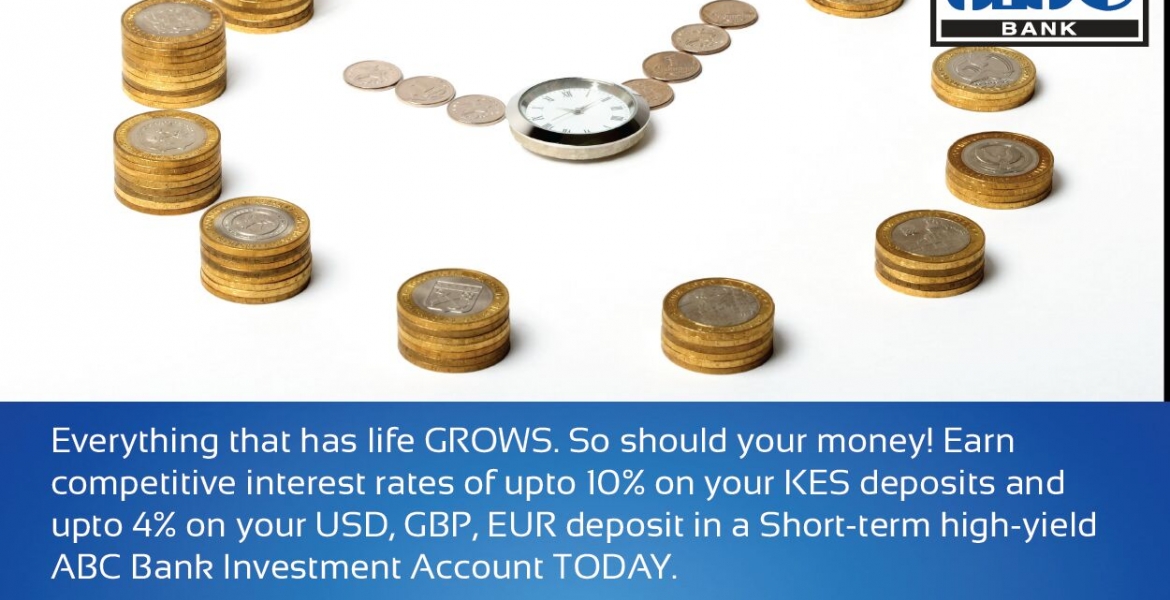 Everything that has life grows. So should your money! Earn competitive interest rates of up to 10% on your KES deposits and up to 4% on your USD, GBP, EUR deposit in a short-term, high-yield ABC Bank Investment Account today.
Hurry while offer lasts.
Call ABC now for a Rate Quote on +254 730 210 384 or +254 730 210 446 | Email: diaspora@abcthebank.com.
*Terms and Conditions Apply
For more info: www.diaspora.abcthebank.com