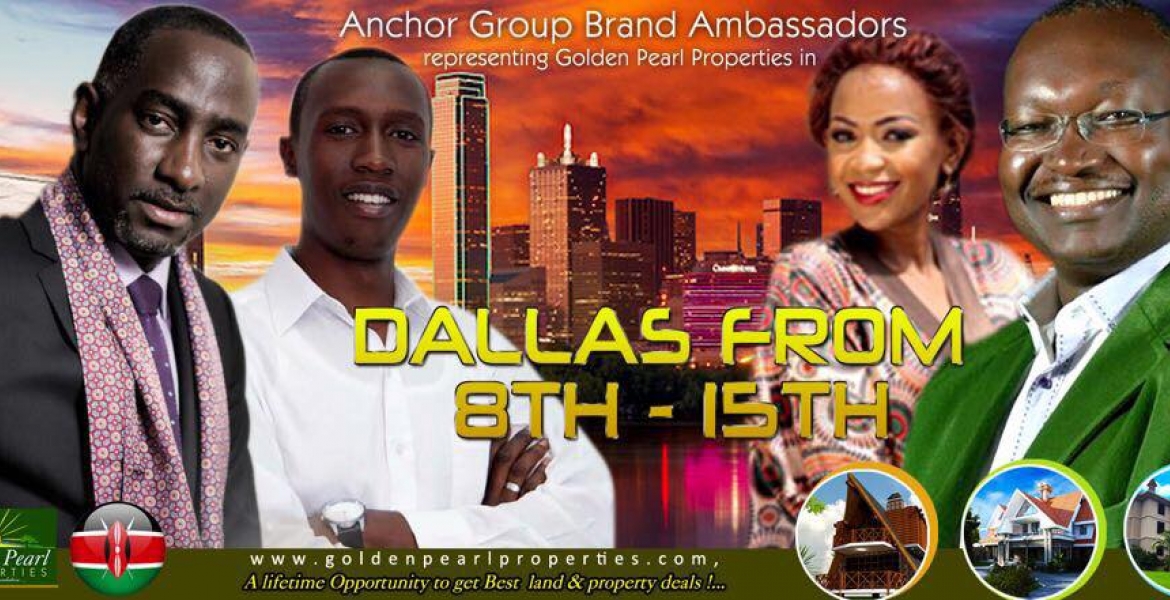 A team representing Golden Pearl Properties in Kenya is visiting the United States and will be showcasing their properties in Dallas, Texas on Friday, March 10th, 2017 from 6pm at High Point Event Center, located at 12255 Greenville Ave, Dallas, TX 75243. Contact Mr Peter Mahu at 747-220-2658.
Golden Pearl Properties will be in Dallas, Texas from March 8th to March 15th.
Visit the team at Radisson Dallas North - Addison, located at 4960 Arapaho Rd, Addison, TX 75001. Contact Mr Peter Mahu at 747-220-2658.
The visiting team comprises of Mr Robert Burale (Brand Ambassador, Golden Pearl Properties and a motivational speaker. He also has a program called the Naked Truth), Mr Peter Mahu (Chairman, Golden Pearl Properties), Annete Mahu and Kelvin (Property Advisor).
They will also visit Atlanta, GA and Boston, MA.
For more information contact:
For more info also visit goldenpearlproperties.com