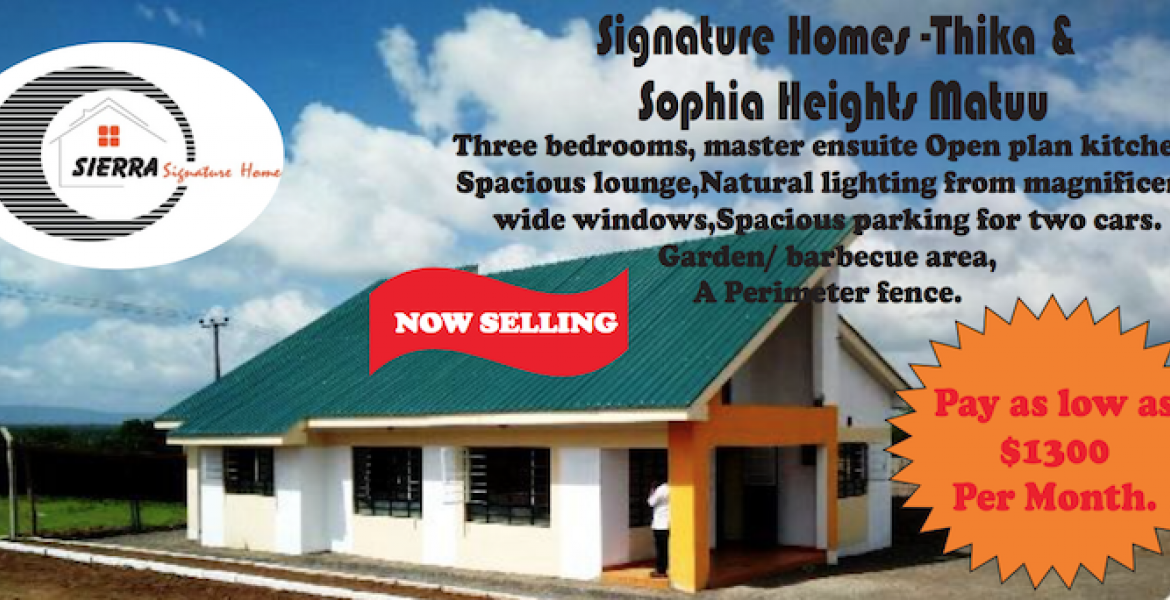 Sierra Signature Homes introduce Signature Homes -Thika and Sophia Heights-Matuu, to developments containing several spacious 3-bedroom houses for sale.
Features:
3 bedrooms
Master ensuite
Open plan kitchen
Spacious lounge
Natural lighting from magnificent wide windows
Spacious parking for 2 cars
Garden/barbecue area
Perimeter fence
Own one of these for as low as $1,300 per month.
Contact: +254 700 777 888 or +254 711 464 433.
Website: sierrasignaturehomes.co.ke