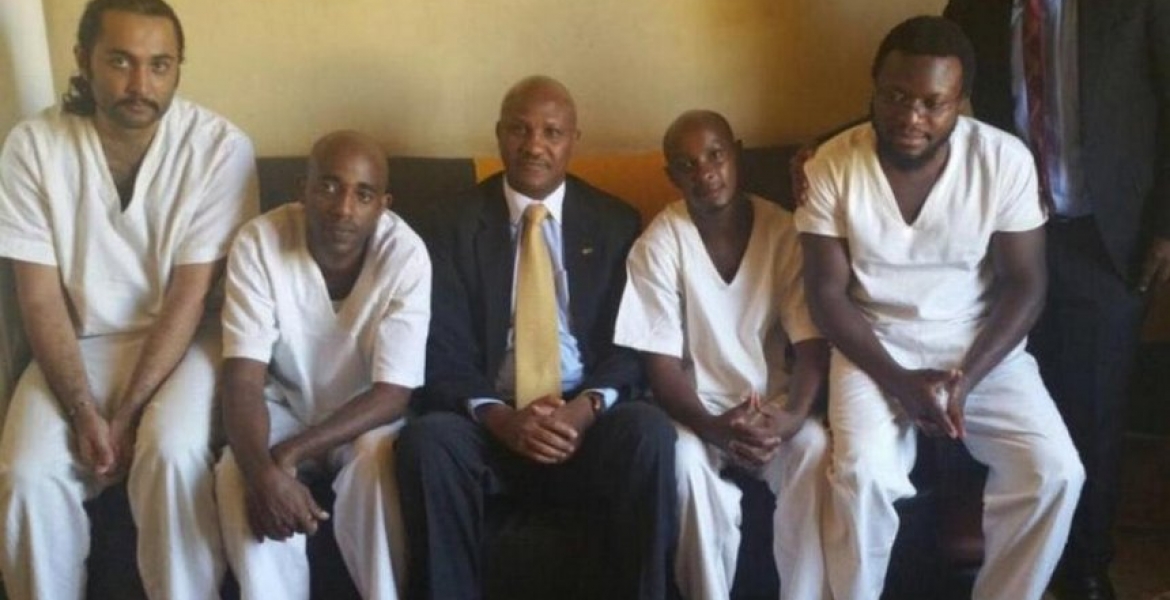 South Sudan's Court of Appeal has ordered a new trial for four Kenyans serving 72-year sentences in prison after getting convicted of corruption.
The four Kenyans – Anthony Mwadime, Boniface Muriuki, Ravi Ghadhda and Anthony Keya worked for Click Technologies in Juba and were arrested in May, 2015 and charged with defrauding the South Sudan government. They attempted to defraud President Kiir's office of $14 million, according to the prosecution and in June, 2016 were sentenced to 72 years in prison each for the offenses.
The four were sentenced for conspiring with the owner of Click Technologies, a company owned by John Ogou who is President Salva Kiir's brother-in-law, to defraud the government. Click Technologies sold electronic equipment to the government. The company was accused of among other things forging the presidential seal, money laundering and billing the government for deliveries that were not made. John Ogou was sentenced to life in prison for his role in the scam.
The Kenyans have said they had no role in the crimes. They have also said they were not given a fair trial. They said their arrest, detention, trial and eventual sentencing fell below the accepted international standards of a fair hearing. Their kin in Kenya have also been lobbying the Kenyan government to intervene and demand for their release.
They will remain imprisoned at the Juba Central Prison while the re-trial takes place, the South Sudan Court of Appeal ordered.