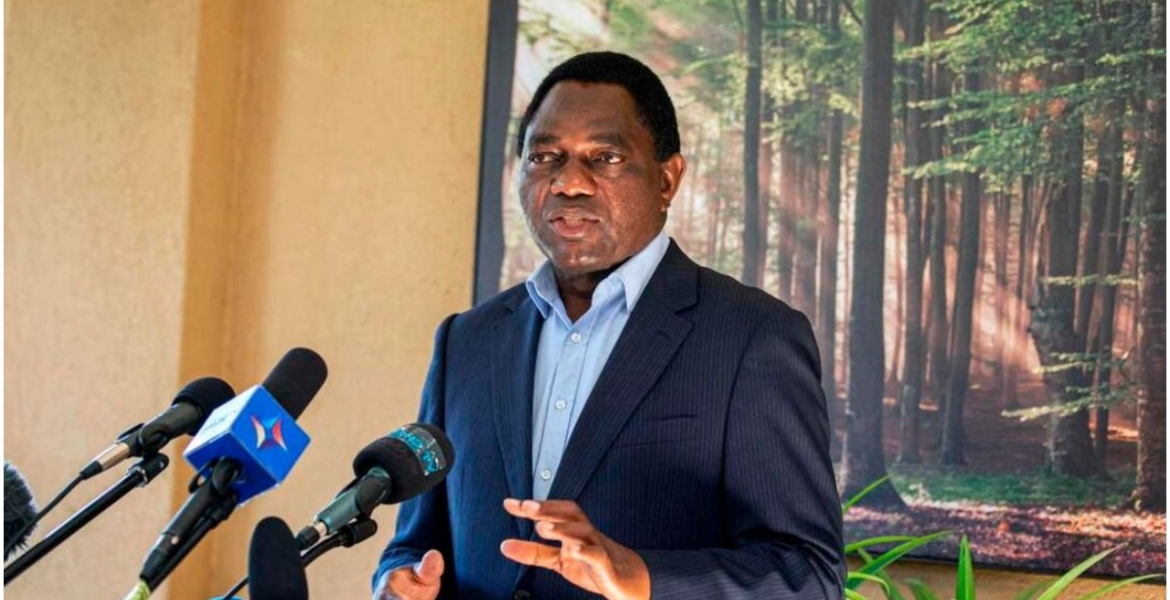 Zambia's opposition leader Hakainde Hichilema was on Monday declared president-elect, beating incumbent Edgar Lungu.
The electoral commission said the United Party for National Development (UPND) leader garnered 2,810,777 votes against Lungu's 1,814,201, with 155 out of the 156 constituencies counted.
While announcing the winner of the August 12th election, Zambia's electoral commission chairperson Esau Chulu said the results from the remaining constituency would not mathematically influence the outcome.
This was Hichilema's sixth attempt at the presidency under the UPND since it was formed in 1998. He narrowly lost to Lungu in the 2015 presidential election.
The 59-year-old is the first southerner to win the presidency, which has been dominated by the north.
He becomes Zambia's seventh president since the country gained independence from Britain in 1964. This is also the third time that power has shifted peacefully from a ruling party to the opposition in the Southern Africa nation.
In a radio address on Monday, outgoing President Lungu, 64, conceded defeat and congratulated Hichilema.
Lungu, who came to power in 2015, promised to comply with the "constitutional provision for a peaceful transition of power."
"I want to thank you Zambian people for giving me a great opportunity to be your president. I will forever cherish and appreciate the authority you invested in me. All I wanted to do was to serve my country to the best of my abilities," he said.
Lungu had earlier rejected the outcome of the election citing violence in three provinces.