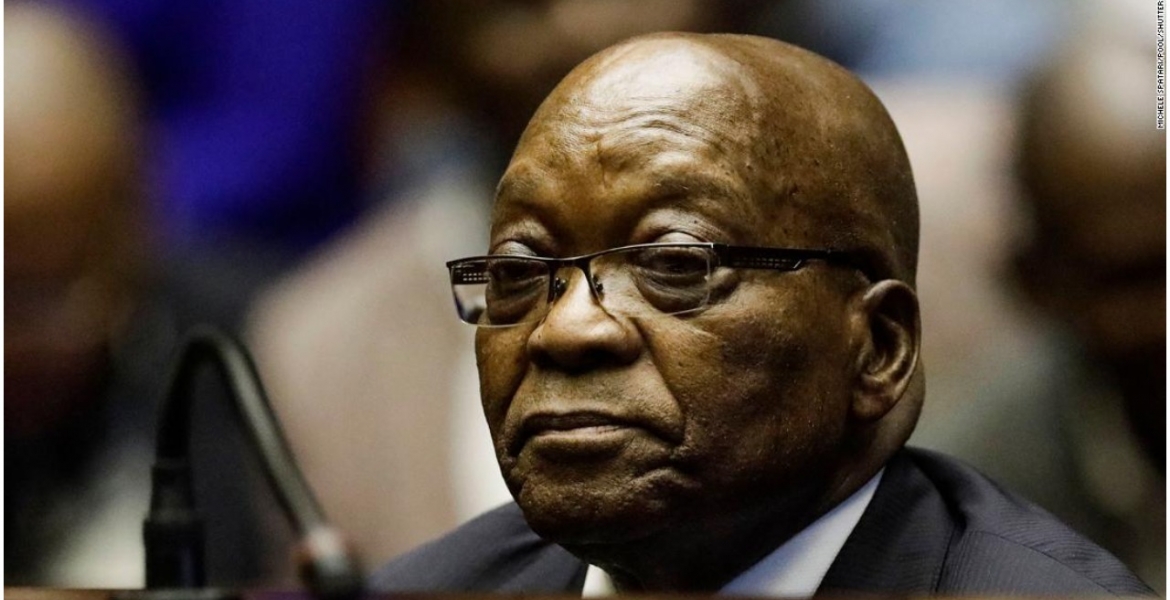 Jailed former South African President Jacob Zuma has undergone surgery.
South Africa's Department of Correctional Services on Sunday said Zuma remains in hospital with more operations scheduled in the coming days.
The announcement came a week after Zuma, who was sentenced to 15 months in jail for contempt of court, was taken to a hospital outside prison for medical observation.
"Mr. Zuma underwent a surgical procedure on Saturday, 14 August 2021, with other procedures scheduled for the coming days," prison spokesman Singabakho Nxumalo said in a statement.
The department did not disclose the nature of Zuma's surgery or the discharge date.
Zuma's hospitalization came days before his scheduled appearance in court for a corruption trial on August 10th. Last week, the high court deferred his trial to September 9th after his admission to the hospital and ordered his legal team to produce a medical report by August 20th.
In this case, he is accused of receiving kickbacks over a $2 billion arms deal from the 1990s. In May, he denied charges of corruption, fraud, and money laundering.
The 79-year-old is serving a 15-month sentence for contempt of court at Estcourt prison in KwaZulu-Natal province. He was jailed for defying a Constitutional Court order requiring him to testify at an inquiry investigating high-level corruption during his nine years in office.
In July, Zuma asked the Constitutional Court to annul his jail sentence, citing an unspecified medical condition.