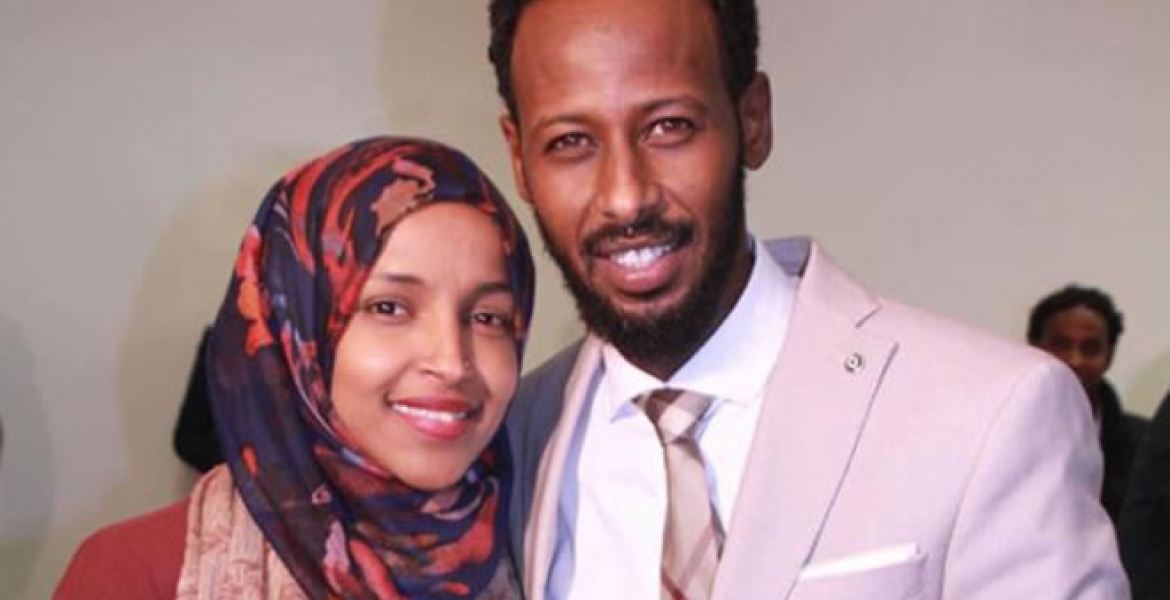 Somali-born US Congresswoman Ilhan Omar has filed for divorce from her husband over what she termed as an "irretrievable breakdown" of their marriage.
Ms. Omar filed for divorce from Ahmed Hirsi on Friday in Minnesota's Hennepin County District Court, according to Washington Post.
The petition, which was signed by the Minnesota Rep. while in Burkina Faso on Friday, does not give details on what caused the marriage to break down. 
The divorce suit comes a few weeks after a Washington, D.C. woman accused Ms. Omar of having an affair with her husband Tim Mynett, who worked as a political consultant for Omar.
"As with all marriages, this is an intensely personal and difficult time for their family. For years, Ilhan and Ahmed have been the object of speculation and innuendo from political opponents and the media," Omar's attorney, Jaime Driggs said in a statement on Monday adding that she wished for privacy and would have no further comment.
Records indicate Ms. Omar legally married Hirsi last year after her divorce from her former husband Ahmed Nur Said Elmi was finalized.
Ms Omar was born in Somalia and spent part of her childhood in Kenya with her family as refugees before migrating to the United States.