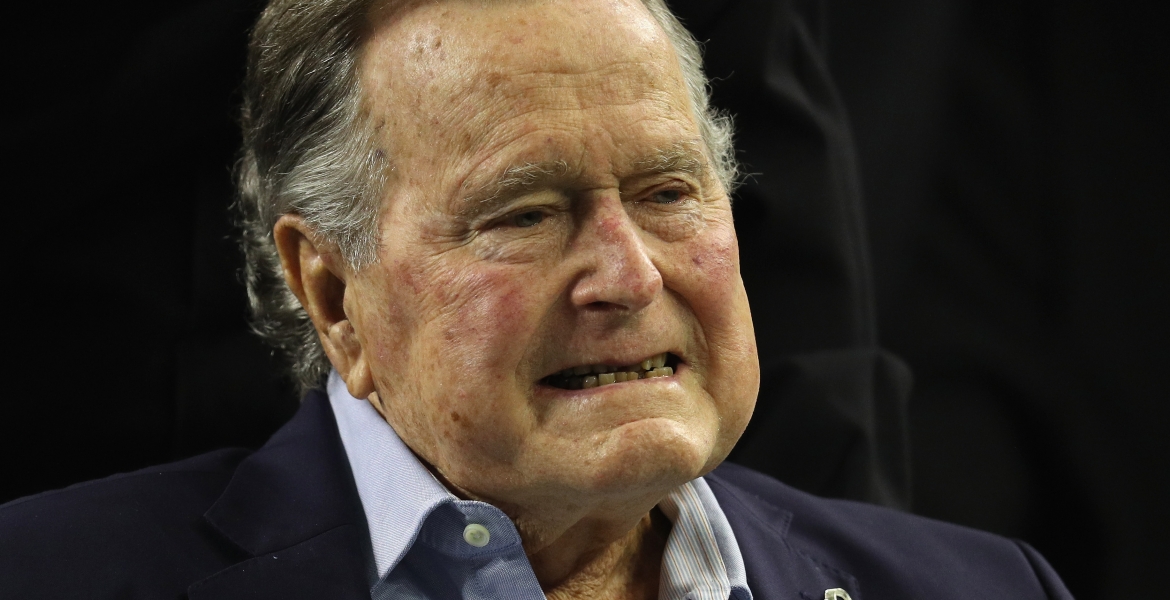 President Uhuru Kenyatta has joined other world leaders in mourning former United States President George Herbert Walker Bush who passed away on Friday, aged 94. 
Kenyatta has described Bush as an astute statesman, public servant and a business icon who will be remembered for his efforts in world peace and stability, democracy and freedom.
 "The 41st President of the United States has left behind a globally distinctive record in the military, international politics, business and family spheres all wrapped up in one," the President says.
Bush, who was suffering from a form of Parkinson's disease that forced him to use a wheelchair, died eight months after the demise of his wife, Barbara Bush.
"Jeb, Nell, Marvin, Doro, and I are saddened to announce that after 94 remarkable years, our dear Dad has died," his son, 43rd US President George W. Bush says in a statement.
"George H. W. Bush was a man of the highest character, and the best dad a son or daughter could ask for. The entire Bush family is deeply grateful for 41's life and love, for the compassion of those who have cared and prayed for Dad, and for the condolences of our friends and fellow citizens."
In a tweet, current US President Donald Trump praised Bush's "long, successful and beautiful life."
"President George H.W. Bush led a long, successful and beautiful life. Whenever I was with him I saw his absolute joy for life and true pride in his family. His accomplishments were great from beginning to end. He was a truly wonderful man and will be missed by all!"
Former President Barack Obama and his wife, Michelle Obama said: "While our hearts are heavy today, they are also filled with gratitude."
"Not merely for the years he spent as our forty-first President, but for the more than 70 years he spent in devoted service to the country he loved — from a decorated Naval aviator who nearly gave his life in World War II, to Commander-in-Chief of our Armed Forces, with plenty of posts along the way," the Obamas added.
"George H.W. Bush's life is a testament to the notion that public service is a noble, joyous calling."