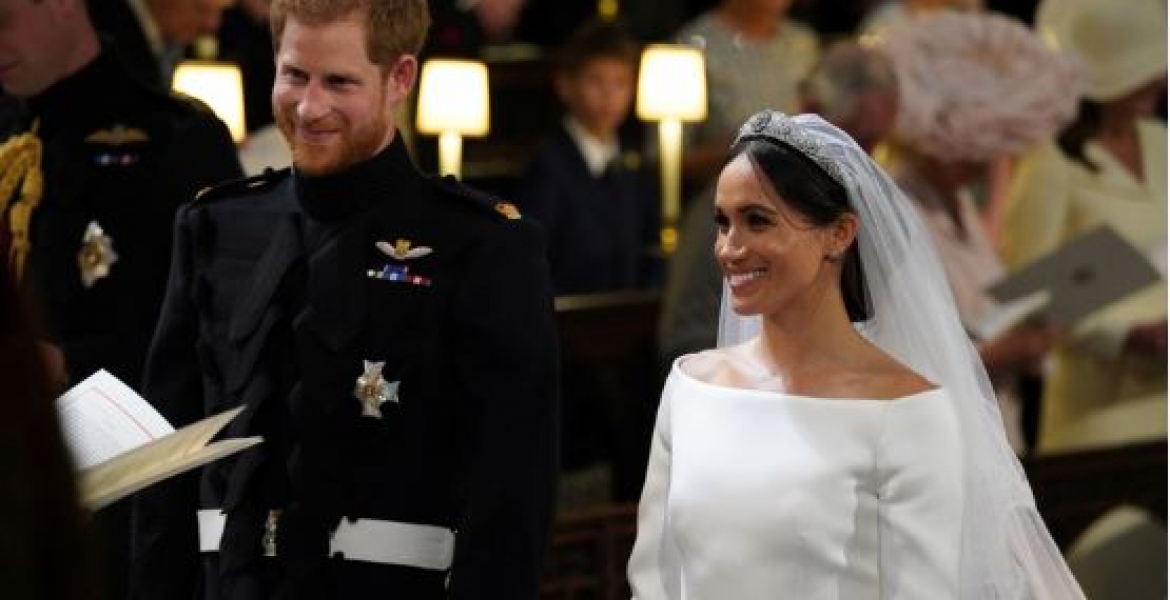 Britain's Prince Harry and American actress Meghan Markle, now the Duke and Dutchess of Sussex, are officially husband and wife.
Harry and Markle were pronounced husband and wife on Saturday in a ceremony presided over by the Archbishop of Canterbury.
Markle, 36, walked unescorted in a pure white, long-sleeved gown to the middle of St George's Chapel in Windsor Castle, where Prince Charles-the heir of the throne- accompanied her towards his son, waiting at the altar.
After exchanging vows, Harry, 33, sixth-in-line to the British throne, put a ring on Markle's finger before a congregation that included Queen Elizabeth and senior royals.
"In the presence of God, and before this congregation, Harry and Meghan have given their consent and made their marriage vows to each other," Archbishop of Canterbury Justin Welby intoned.
"They have declared their marriage by the joining of hands and by the giving and receiving of rings. I therefore proclaim that they are husband and wife."
Popular celebrities present included American media mogul Oprah Winfrey, George and Amal Clooney, David and Victoria Beckham and Sir Elton John.
Others are tennis starlet Serena Williams, TV personality James Corden, singer James Blunt, actor Carey Mulligan, and rugby star Jonny Wilkinson. A lunchtime reception for all the 600 guests will be held at St George's Hall.