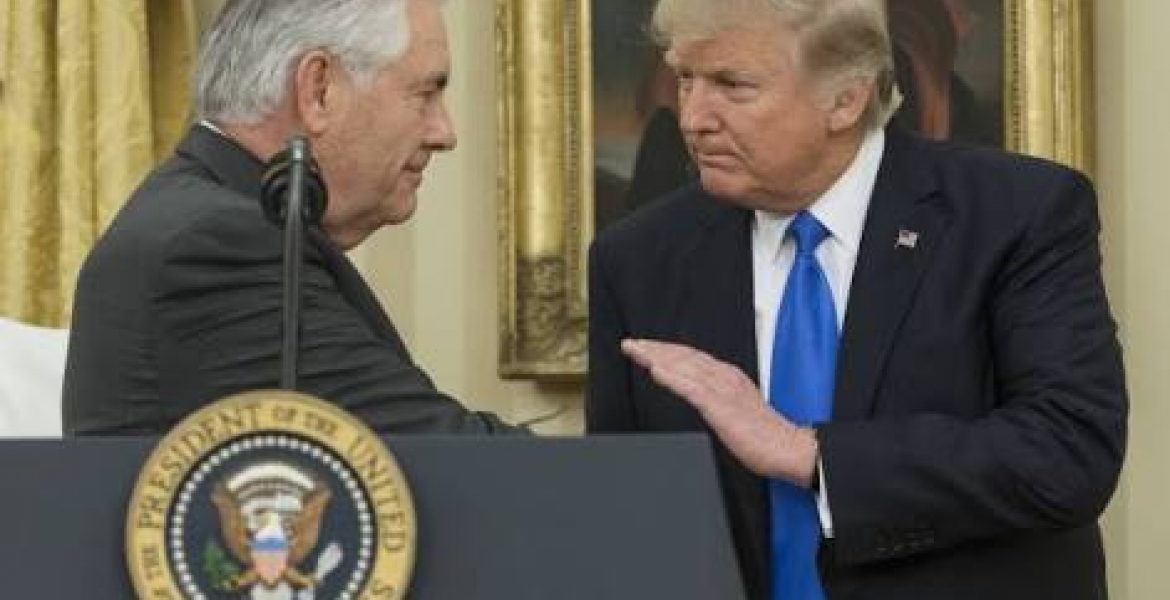 US President Donald Trump has explained why he fired Secretary of State Rex Tillerson, just over a year after his appointment.
Speaking to journalists, Trump said there were sharp disagreements with Tillerson over a number of issues, including the Iran nuclear deal.
"We got along actually quite well but we disagreed on things," Trump told reporters.
He added: "When you look at the Iran deal, I thought it was terrible, he thought it was okay. I wanted to either break it or do something, he felt a little differently. So we were not really thinking the same."
Trump further announced the current Central Intelligence Agency (CIA) chief Mike Pompeo will replace ousted Tillerson.
"Mike Pompeo, Director of the CIA, will become our new Secretary of State. He will do a fantastic job!" Trump tweeted.
"Thank you to Rex Tillerson for his service!" he added.