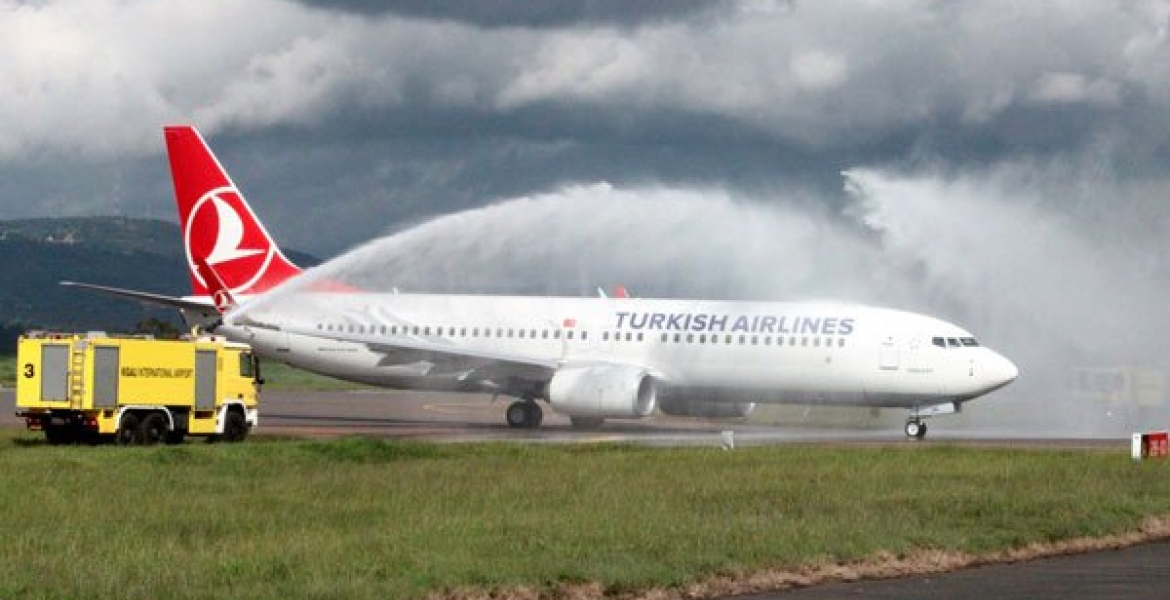 A Turkish Airlines plane headed to Egypt from Nairobi was on Thursday forced to make an emergency landing at an airport in Khartoum, Sudan following a bomb scare.
Sudanese civil aviation authority spokesman Abdul Hafiz Abdul Rahim said the aircraft, a Boeing 738, carried 107 passengers of different nationalities.
"Today, Thursday, at 7.30am Sudan local time, Khartoum airport was notified by the Captain of the Turkish Airlines plane Number 608 that there was a possible bomb device on board as reported by a British passenger," Rahim told the African Review.
"Accordingly, the authorities at the Khartoum International Airport allowed the emergency landing and immediately evacuated the plane and experts did a thorough search, but found no suspected explosive device on the plane," he explained.
The British passenger who raised the issue of bomb in the plane was questioned by Sudanese police in the presence of a representative from the UK embassy in Khartoum, once the flight landed, Rahim said.
Rahim said that Khartoum airport and the Sudanese airspace remained operational despite the incident.