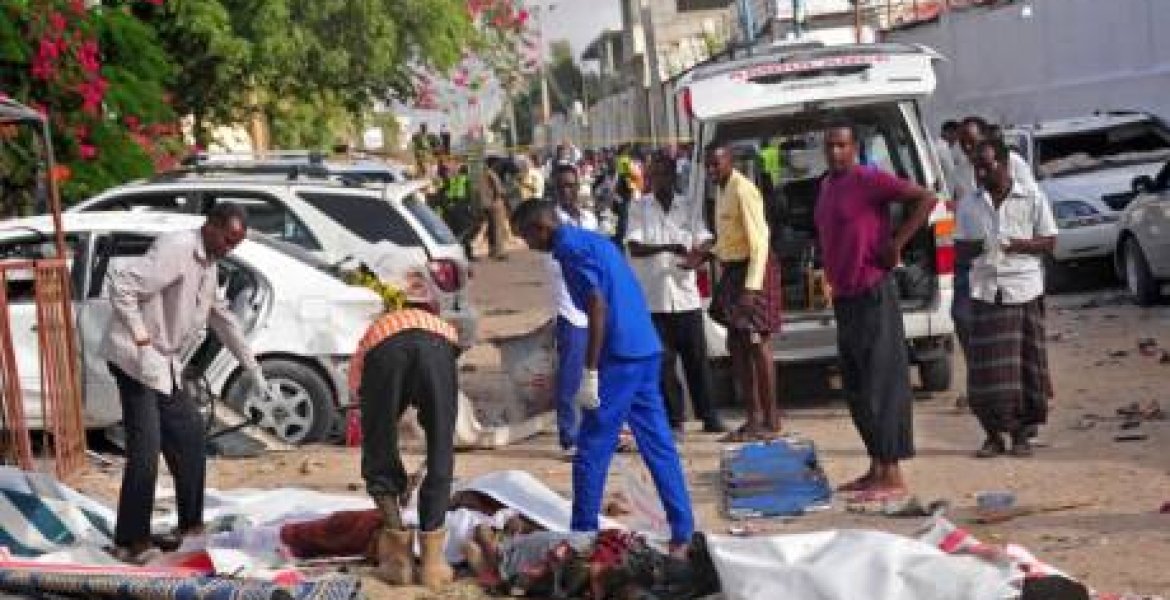 Somalia government officials have confirmed that a suicide car bombing by Al Shabaab Militants on two adjacent restaurants in country's capital, Mogadishu killed 18 people, while several others sustained serious injuries.
Security Ministry spokesman confirmed the incident, saying that police had managed to kill all the militants who conducted the deadly attack.
"The operation is over now and the gunmen were killed by the security forces," said Mohamed Ahmed Arab, spokesman for Somalia's security ministry.
"They have attacked business places and killed innocent civilians: 18 civilians were killed, including a Syrian national, and more than 10 others were wounded," he said.
Reports indicate that the attack started at around 8pm on Wednesday evening, with a suicide car bombing at the Post Treats restaurant and club, and later gunmen raged inside the nearby Pizza House restaurant, randomly shooting customers.
The two joints are well known with affluent, young and diaspora Somalis and were busy as customers broke the Ramadhan fast.
The militants spent the night roving around the restaurant killing customers before they were gunned down by security officers.