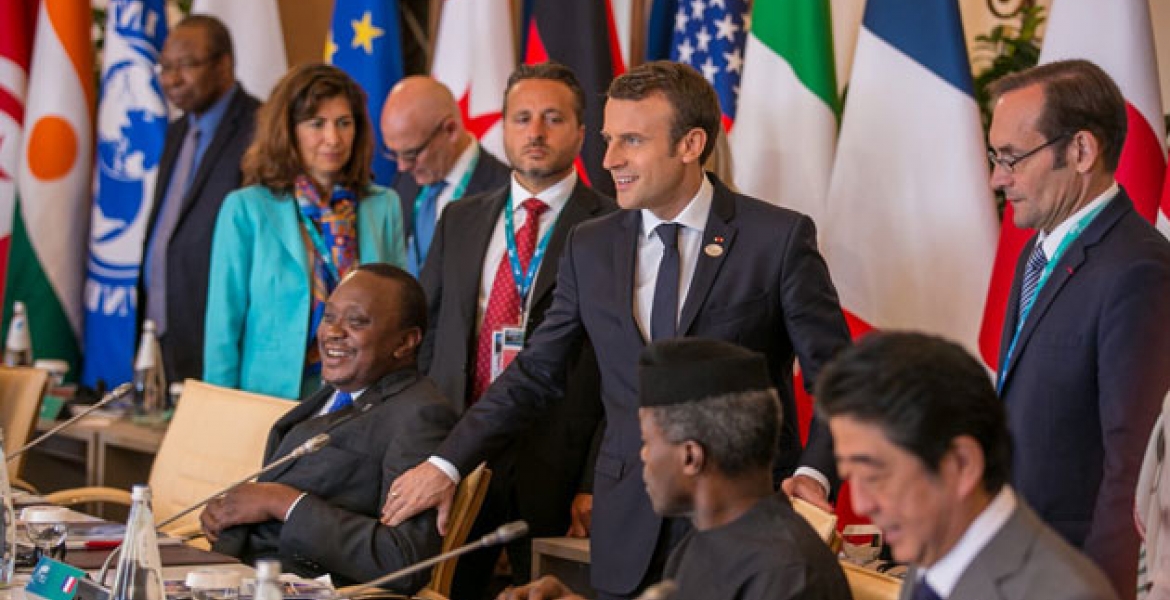 President Uhuru Kenyatta on Saturday held talks with some of the world leaders at the G7 summit in Italy, with focus on forging closer cooperation in trade, investment, security, technology-sharing and development.
President Kenyatta held separate meetings at the sidelines of the G7 Summit in Taormina, Italy, with Japanese Prime Minister Shinzo Abe, host Prime Minister Paolo Gentiloni, Prime Minister Justin Trudeau of Canada, German Chancellor Angela Merkel and newly elected President Emmanuel Macron of France.
Japan Prime Minister Abe assured President Kenyatta of Japan's commitment to supporting South Sudan through its official development aid and also expressed desire to continue working with Kenya at the multilateral level.
Uhuru passed Kenya's message to Japan for supporting the modernization of the port of Mombasa and for energy partnership, urging for Kenya-Japan cooperation to continue growing.
The head of state also held talks with Italian Prime Minister Gentiloni, where they discussed cooperation in security, fighting terror and maritime matters and also increasing the volume of Kenyan exports to Italy.
With Canadian Prime Minister Trudeau, Uhuru discussed support for healthcare, a sector in which Canada has great interest as well as democracy, investments and innovation.
President Kenyatta extended an invite to the Canadian Prime Minister to visit Kenya.
With Germany's Chancellor Merkel, Uhuru discussed improving ties between Kenya and Germany.
Merkel took the opportunity to officially invite President Kenyatta to attend the G20 Summit in July, to represent Africa.
Further, the president held a meeting with newly elected President Macron of France where they discussed investment, migration and trade. He congratulated President Macron on his election victory.