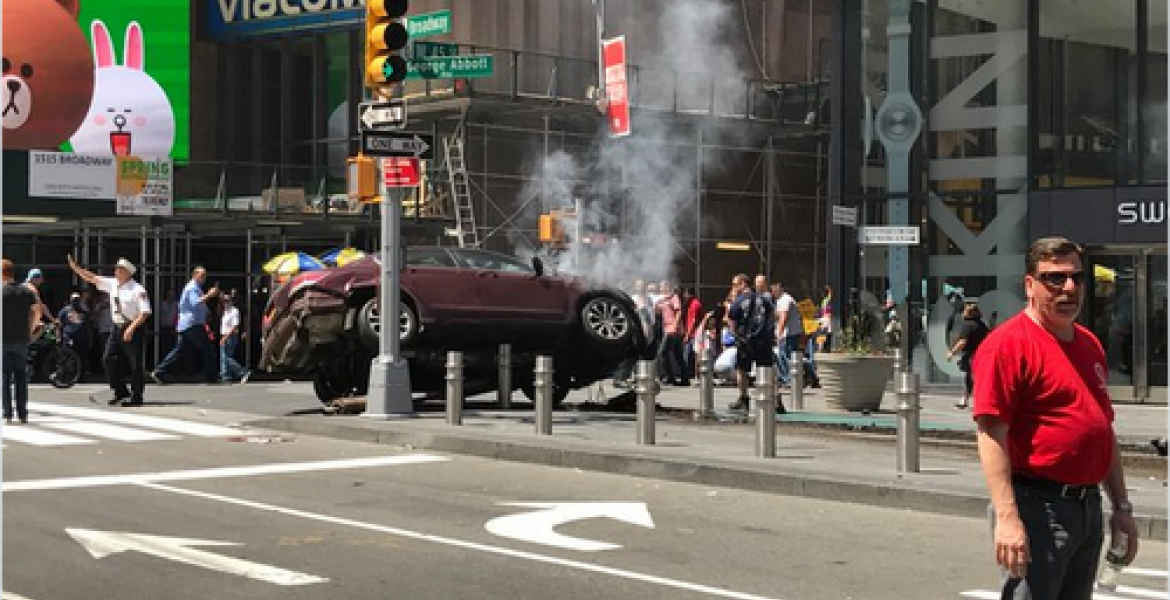 One person has been reported killed and twelve others injured after a speeding car crashed into pedestrians in New York City's Times Square. The incident happened around noon at the intersection of Broadway and 45th.
Police say the driver of the car is in custody.
No word yet on whether the crash was deliberate.