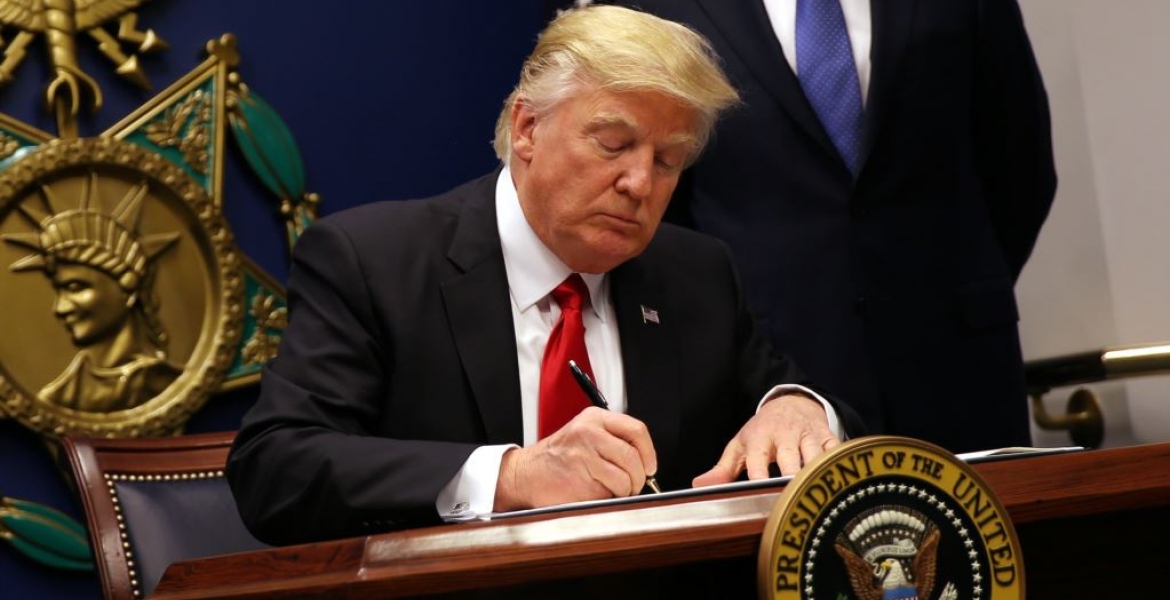 Hundreds of thousands of demonstrators are expected to hit the streets of about 150 cities across the U.S. on Saturday to demand that President Donald Trump releases his tax returns.
The demonstrations, dubbed 'Tax March', have been planned to coincide with the usual tax filing deadline of April 15th - though this year's deadline is Tuesday, April 18th.
Jennifer Taub, a law professor at Vermont Law School started the effort by sending out a tweet with the hashtag #showusyourtaxes, directed at President Trump. She also suggested a march similar to the  Women's March conducted the day after Trump's inauguration that saw millions of women [and men] across the US and world march to demand for women's rights on the dawn of the new Trump administration.  
Jennifer's idea to organize and demand for Donald Trump to release his tax returns was soon supported by liberal activists and lawmakers, with groups forming in several cities to organize local protests.
"We're marching on Washington, D.C., and around the country to ask Donald Trump: WHAT ARE YOU HIDING?… Release your tax returns and commit to a fair tax system for the American people," reads a message on the organizers' website.
In West Palm Beach near where President Trump is spending his Easter holiday at his Mar-a-Lago resort, a protest called "March a Lago" will take place on Saturday.
Releasing of the tax returns is especially important to the organizers due to the ongoing probe on whether there were any links between Trump and/or his associated and Russia during the campaign.
During the campaign period last year, then-candidate Trump resisted pressure from both his Republican primary opponents as well as his Democratic challenger Hilary Clinton to release his tax returns. He refused to do so saying he was under routine audit, the first presidential nominee to not release the information in about 40 year. Despite repeated queries by the White House correspondents on the topic, the White House has not confirmed if the president will release 2016 returns, since once filed, those will not be under audit for at least several months. If he fails to do so, he will be the first president to not release his tax returns since Richard Nixon.
Democratic lawmakers in the House have proposed a bill to force presidential candidates to release tax returns but their efforts have been  opposed by the Republican majority. A similar move that would have forced a Congressional committee to subpoena Trump's tax returns from the Internal Revenue Service (IRS) has also met similar fate.